Splatoon for Wii U appears to be an instant hit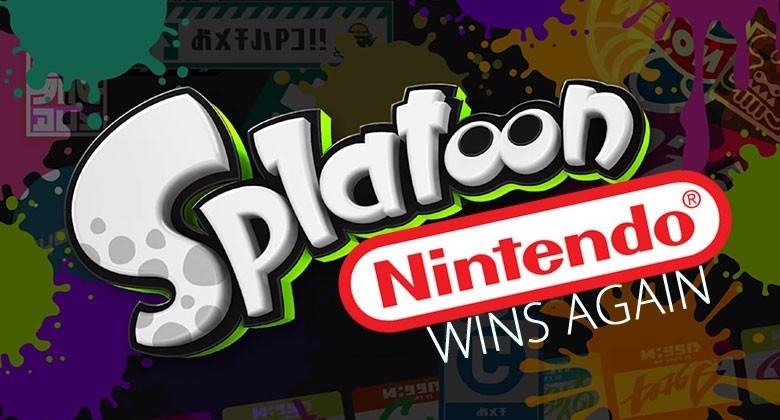 The reviews are in – Splatoon for Wii U seems like it's been a hit for both veteran reviewers and the everyday average onlooker. That's good news for you Wii U owners out there looking for a new game to jam on, especially if you're looking for something wholly unique. Below you'll see a number of presentations of gameplay and the like to get a better idea of what this game will bring to you come Friday, the 29th, release day!
First you're going to see the most recent Single Player gameplay spot from Nintendo. Here you'll get a rather energetic look at what it'll be like to play the single player campaign of this game. Just one whole lot of splats.
A game like Splatoon is just what Nintendo needed to roll forward, blasting through the nay-sayers that suggest they've been without original ideas for years. Instead, this is weird! This is radical.
This is like a skateboarding game without the skateboard.
This game is all about paint.
You'll fight your opponents with paint, and with paint you'll create your pathways. You run on the paint you spray, and you control the areas you've blasted. Paint is everything.
If you hate bright colors, look elsewhere.
Next you'll see everything you could EVER POSSIBLY WANT TO KNOW about Splatoon. This is a Nintendo Direct presentation so very dedicated to Splatoon that it goes by the name Splatoon Direct.
That's one whole half-hour of Splatoon from start to finish. More Splatoon than you could possibly know what to do with before release day, this Friday.
Jump in and don't forget to bring a towel.