SpinX robot is basically a Roomba for your toilet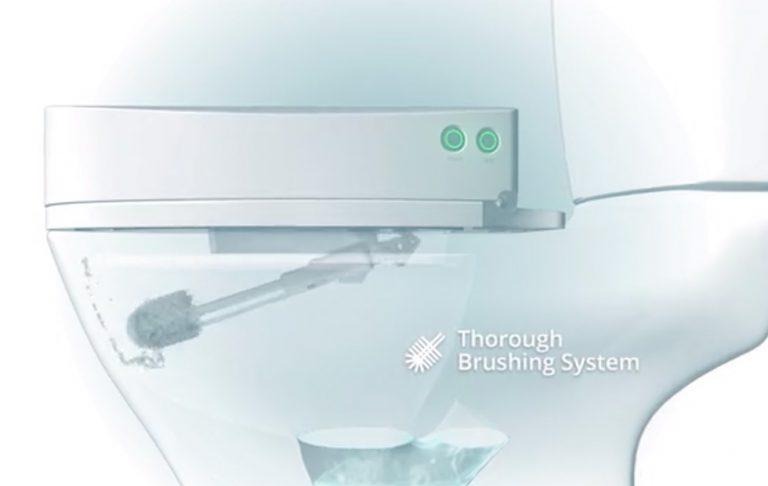 Hate cleaning the toilet but not willing to hire a maid? Enter SpinX, a robotic toilet scrubber that does the nasty work for you. No, it's not a literal standing, scrubbing robot, but rather an attachment that stays affixed to the toilet, going to work when needed. The company behind the robot says this is the first toilet cleaner of its kind; whether it will prove to be as popular as the Roomba is anyone's guess, though.
Though it sounds like a strange contraption, an automatic toilet scrubber is likely a future evolution in the home appliance lineup, one day destined to the same level of popularity as a dishwasher or vacuum. Whether SpinX will prove to be the solution for this arguable need is unclear, though. The device is currently being funded on Kickstarter, where it has raised about half of its $50k goal.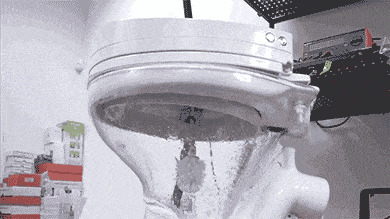 SpinX is a device that is mounted onto the toilet seat, where it remains until needed. A combination of a toilet brush on an armature and water jets do the actual cleaning. The brush is used no different than the one you'd use manually, though in this case it is attached to a swivel mount and a motor does all of the hard work.
Oddly enough, the robot also works to dry the toilet bowl after cleaning it, doing so with compressed air. That doesn't seem like it should be necessary, given the wet nature of a toilet bowl, but it's there regardless. The lid is robotic, as well, so that it closes quietly even if someone drops it. The contraption is designed to be sat on just like any other toilet seat and can handle weights up to 330lbs.
A small amount of human effort is required to use SpinX, mind. The user must fill it up with cleaning detergent, for example, whether liquid or tablets doesn't matter. As well, the robot is push-to-operate, meaning the cleaning only starts once you initiate it. Interested buyers can reserve a SpinX model by pledging at least $199 on the Kickstarter campaign. Shipping to those backers is estimated to start in July of next year, though keep in mind that things aren't guaranteed when it comes to crowdfunding campaigns.
SOURCE: Kickstarter