Spigen's new iPhone X cases have classic iMac G3 and iPhone designs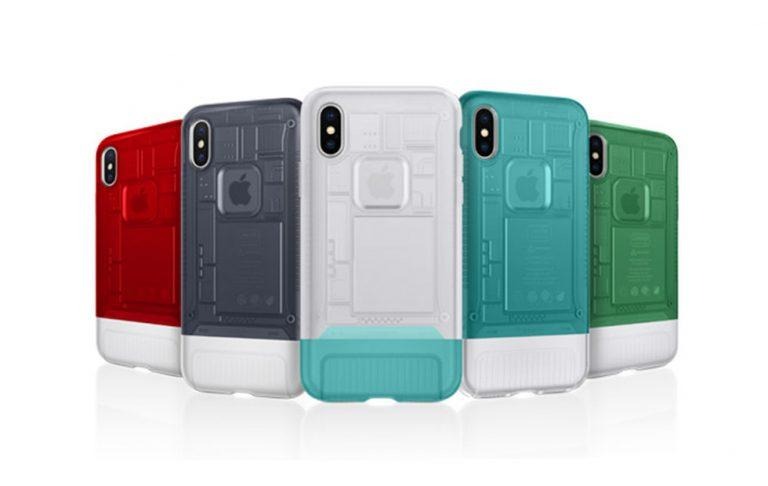 Spigen has launched a crowdfunding campaign for a series of iPhone X cases designed after the iPhone 2G and iMac G3. The latter device — the G3 — was launched 20 years ago, bringing with it a unique, colorful design. Spigen has used that design as inspiration for its new iPhone X cases, bringing the nostalgic look to Apple's latest and greatest iPhone model.
Spigen calls the new series the Classic C1, one featuring a design that is "familiar but extraordinary," according to the company. The exterior has a white and "clear" plastic look with the Apple logo visible and "components" seeming appearing behind the plastic. The interior of the case features a "hello (again)" square and simulated design elements.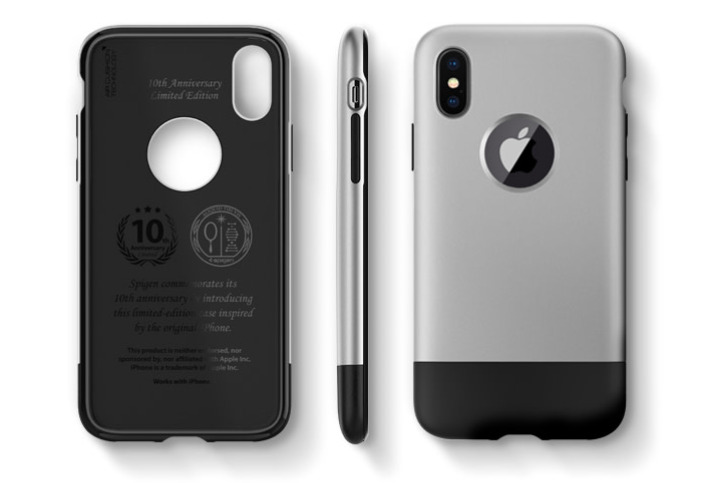 The case is launched in honor of the iMac G3's 20th anniversary, with Spigen calling it a tribute. The company says it purchased actual G3 models, cleaned and examined each component as part of its design process. The end result is the case in four color options: Ruby, Sage, Graphite, and Snow.
Case features include dual-layers and three total components, the use of TPU and polycarbonate, "Air Cushion Technology," and support for wireless charging (due to its thin size). Joining the Classic C1 G3 cases is a special iPhone 2G-inspired case offered as part of a bundle only available on the product's Indiegogo campaign, as well as individually.
The cases are being offered through the campaign now with the cheapest option being the "Classic Edition" iPhone 2G case for $35 USD. The Classic C1 G3-inspired case is offered for $25 USD. Both prices are lower than the expected retail cost, assuming the cases make it to market.
SOURCE: Indiegogo