Speedtest.net for iOS updates with all-new design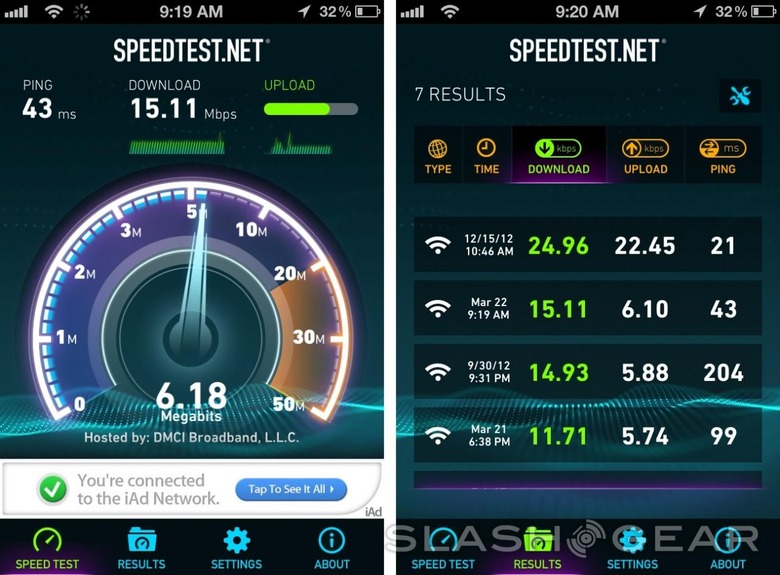 When it comes to all of the interesting apps that do one thing well, Speedtest.net is one of the best out there, and we sometimes use it to test out new LTE markets for hands-on sessions and reviews. The app gives you both your download and upload speeds either over WiFi or a data connection, and it received a big update today for iOS users. It comes with an all-new design, as well as iPhone 5 support, and a few new features.
The redesign features a Tron-esque look to it, and it's completely different from the web version, which it replicated in the past and didn't look that great, honestly. The newly-designed app features neon buttons and dials, which give it that futuristic look that it pulls off quite well. Plus, there are some new sorting features that users will love.
Users can now sort results by either type, time, download speed, upload speed, or ping. Tapping on a result will also provide more information about that specific test, including where the test was taken, giving users a comprehensive history of their WiFi or data speed results, making sure they're getting the speeds they're paying for.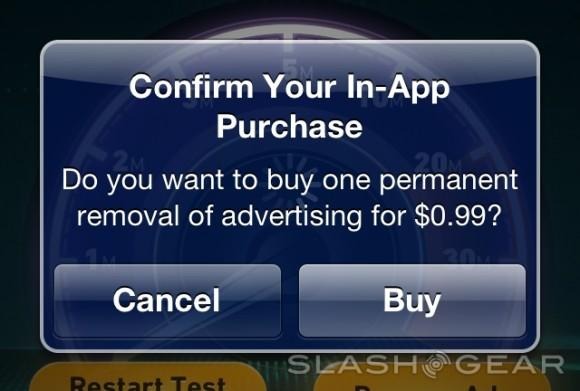 Users can now more easily share results with friends, using email, Facebook, Twitter, or iOS Messages. The app is completely free, but it comes with ads. However, Speedtest.net finally has a paid version that's ad-free, although it's in the form of an in-app purchase rather than another paid app. Users can pay a one-time fee of $0.99 to remove all the ads.