Speck outs DustJacket cases for iPad and Kindle 3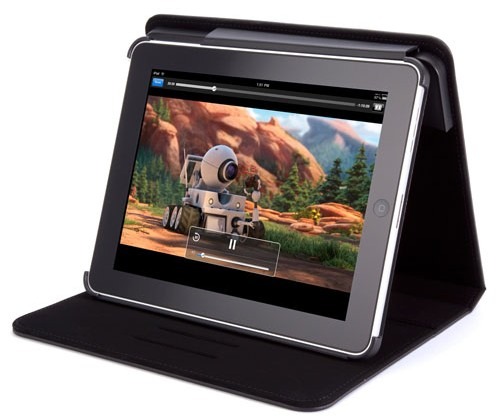 Speck has cases of all sorts to fit just about every cool gadget on the market today. Speck's line of cases is very well made and look great too. The company has announced the addition of a couple new cases to its line for the iPad and Kindle 3 called the DustJacket. The case for the Kindle 3 comes in red or black faux leather and the iPad version is in the same colors.
The DustJacket for the iPad has a protective cover that opens and can fold back to support the screen of the iPad at different angles. The inside of the case is lined with microfiber for no scratches and the fake leather outside is padded for protection and comfort. The iPad case will sell for $49.95.
The Kindle 3 version of the case is the same basic design with a stand that fits flush with the cover and can prop the screen up for hands free reading. The interior is also lined with micro fiber and the case has a quick release locking tab. The Kindle 3 version sells for $34.95.