Speck launches Pocket-VR viewer for iPhone 6/6s and Galaxy S7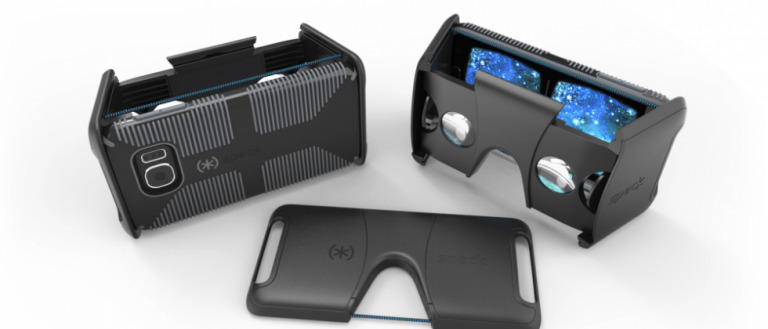 Google Cardboard is among the easiest and cheapest ways to get in on the virtual reality craze. unfortunately, it's not the sort of thing that you'll want to carry around with you. It's big, bulky, and not exactly made of the finest materials known to man. That's why Speck has launched their own VR adapter for your phone. And it's small enough that you can carry it almost anywhere.Back at CES Speck unveiled their Pocket-VR viewer. It's a small gadget that looks to be roughly the size of an iPhone 6+ case. With a pull on either side, it slides out to become an attachment for your phone. Once your phone is positioned inside, you'll be able to look through the lenses and see your content in VR, just like you can with Google Cardboard.
While we had seen the gadget back in January, it is only just now getting released. The company has started shipping their first Pocket-VR viewers this week. Not much has changed since the announcement back in January.
The Pocket-VR viewer has a retail price of $70, which might seem a little pricey, when compared to the Google Cardboard. However, instead of being constructed from a paper material, you're getting a hard plastic shell that you can easily take with you anywhere. Plus they're throwing in one of their CandyShell Grip cases for free. You can find the viewer available now in both iPhone 6/6s and Galaxy S7 flavors.