Speck Fitted iPad Case Review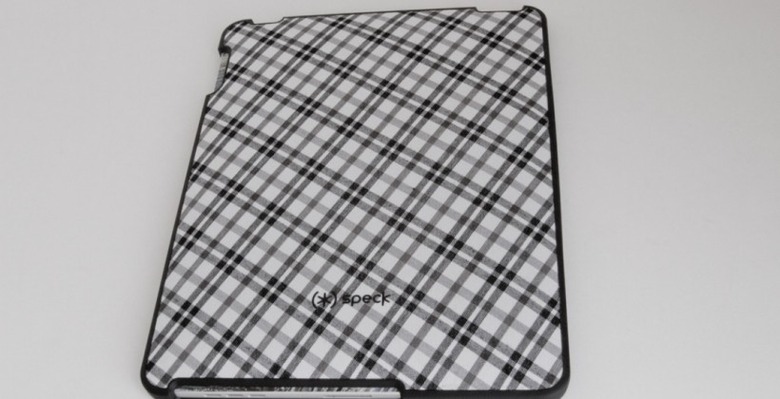 When is a case not a case? When it's a shell, and with Speck's Fitted Case for iPad that's just what you're getting: a hard shell that protects the back and edges of your tablet, but does little to impede use. Are the anti-bulk benefits worth the risk of leaving so much of the iPad exposed? Check out our review after the cut.
Speck's iPad case follows on from their Fitted Case range for Apple's smaller mobile devices, the iPhone and iPod touch. Basically they're a hard plastic shell covered in a fabric finish; there are various patterns available, some less outlandish than the check of our review sample.
Fitting the case is straightforward: the bezel and frame snaps off so that you can slot the iPad in-between it and the back panel. There are broad cut-outs for the dock connector and speaker along the bottom edge, together with the volume and orientation-lock switch on the side and the lock button and headphone socket on the top.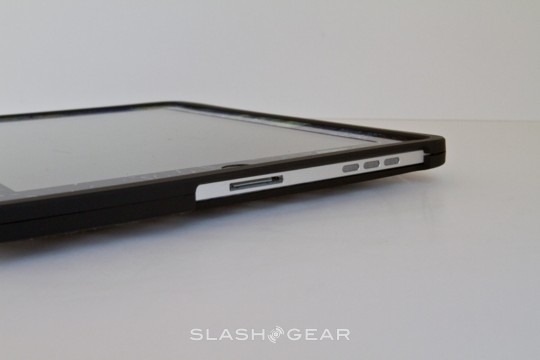 Once inside there's no wriggle-room for the iPad to move about, and we'd certainly be a little more confident about dropping the tablet onto a table than in its bare state. Of course, there's no display protection – Speck don't even include a self-adhesive screen guard – so you'll probably still want some sort of sleeve for transporting the iPad in your bag.
If you're used to resting your wrist against the edge of the iPad while using it, you may find the slightly raised rubber bezel frustrating. Still, if you drop the tablet perfectly horizontally onto a flat surface then it might stop the screen from smashing. There's also no kick-stand or way to prop the iPad up, as you get integrated into Apple's own folio case, and you can't dock the iPad into the Keyboard Dock while the case is on.
At $49.95 the Speck Fitted iPad Case is less obtrusive than Apple's folio but $10 more expensive. Though it will arguably provide more impact protection to the back of the tablet, it does leave the front exposed – Speck sell an iPad screen protector, but you'd have to budget another $24.95 – and you may find yourself looking for a second case or sleeve. If you're more worried about scratches to the aluminum back of the iPad when you leave it on the coffee table then the Speck is the case for you; those wanting 100-percent confidence when it's in their bag may want to look elsewhere.