Speck CandyShell Card case for iPhone 4 launches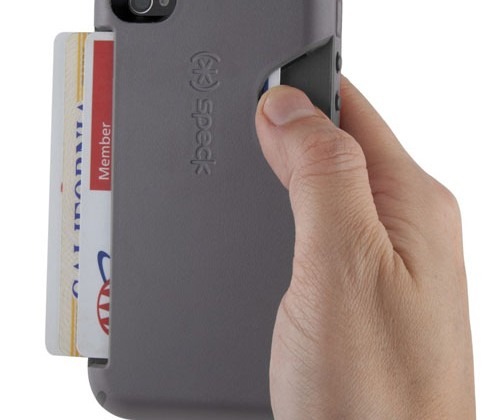 Speck has a ton of cases for the iPhone 4 and it keeps bringing out cool new offerings for us to check out. The latest case from Speck will protect your iPhone and may let you get rid of some of the other stuff in your pocket or purse. The case is called the CandyShell Card.
It is designed to fit on either the Verizon or AT&T iPhone 4 and sells for $39.95. It comes in gray with black trim, white with black, and purple with teal colors. The cool part about the Card case is that it is made to hold up to three credit card size cards inside.
That means you can cram your driver's license and two other cards inside and leave your wallet at home. The slot is rubberized and will securely hold the cards and keep them safe. The slot holds tight enough that the case will also keep a single card secure as well.