Special Guild Wars Razer gaming mouse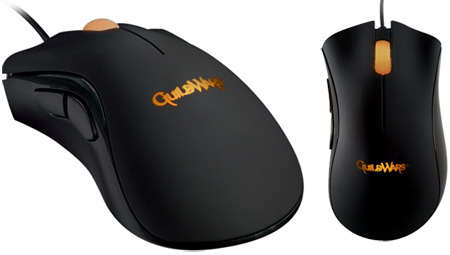 Don't you love "special edition" products that just get branded with something else in hopes to lure in more customers? If you love those sorts of products, and happen to play Guild wars, I've got just the mouse for you.
The Razer DeathAdder Mouse is no doubt a great mouse. It's been the winner of several awards for gaming mice and is the choice for many PC gamers. Razer has teamed up with NCsoft to create this special Guild Wars edition of their flagship mouse.
The only real difference is the Guild Wars logo that lights up on the mouse. I believe they may have also changed the color of the backlight. You can order one of the new mice for just under $100.
Razer 'Guild Wars Edition' DeathAdder Gaming Mouse announced [via techshout]