SpaceX's next-gen Dragon won't have propulsion landings after all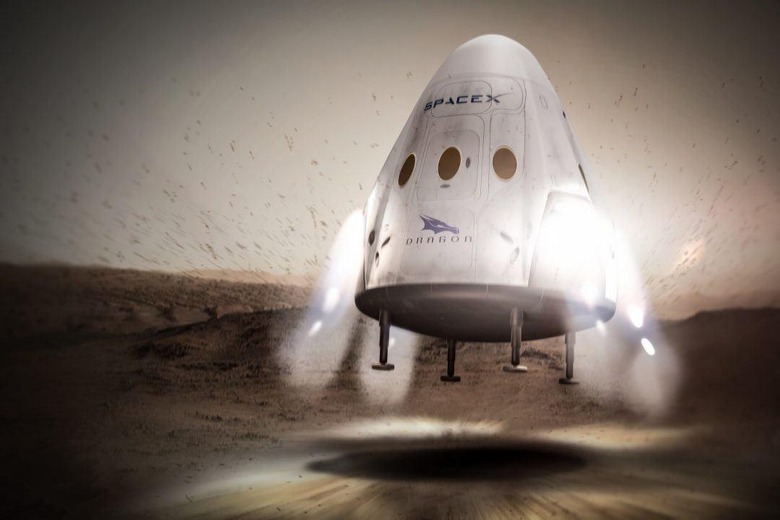 SpaceX has abandoned plans to use powered landings for its Mars-destined Dragon spacecraft, company CEO Elon Musk recently revealed. The original plan involved utilizing thrusters to help the Dragon land, but a 'tough decision' was made to eliminate that ability, or at least part of it. Musk explains that while the technical ability is still there, it has removed from the design the small legs that would pop out for the spacecraft to land on.
As it stands, the current version of the Dragon, which is used for cargo, makes a splash-down landing. The private space company is creating a different version of Dragon, though, that will be used by NASA's commercial crew program, and this under-development Dragon was set to use propulsion landings rather than splashdowns.
The company has multiple reasons for scrapping these plans, the big one seemingly being that it no longer appears to be the right approach for landing on Mars. Talking about this at the International Space Station Research and Development Conference today, Musk explained, "I'm pretty confident that [propulsion landing] is not the right way and there's a far better approach."
Unfortunately, we don't know what that approach is, though we'll no doubt hear about it at some point in the future. Some different type of landing method will be utilized by future SpaceX spacecraft, but that's all that was revealed this time around. The alternative method isn't the only reason the company abandoned the propulsion landing plans, though, with Musk also revealing that there would have been 'a tremendous amount of effort to qualify' the technology in terms of crew safety.
Musk also remained quiet about SpaceX's planned Red Dragon mission, something that itself has already experienced a launch bump from next year to 2020. Whether that Red Dragon mission will end up entirely cancelled due to the scrapping of the propulsion plans is unclear.