SpaceX Wraps Up First Successful Geostationary Transfer Mission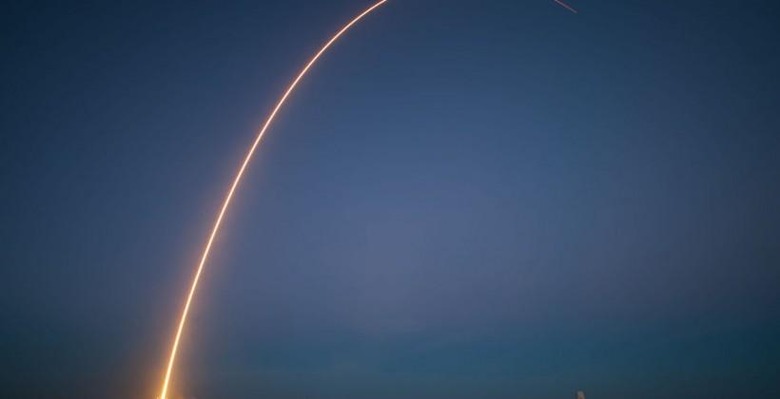 SpaceX has announced the completion of a big milestone for the company, which has successfully wrapped up its first geostationary transfer mission, sending an SES-8 satellite to its intended destination. The mission went off without a hitch, with SpaceX saying the rocket — a Falcon 9 — had a "picture-perfect flight" and that all mission objectives were met in their entirety.
The SES-8 satellite was sent to a 295 x 80,000km orbit from the Space Launch Complex 40 a touch after 5:40PM EST / 2:40PST. All went as planned, with the rocket's second stage single Merlin vacuum engine igniting at the 185 seconds mark. The engine burned for a bit over 5 minutes, sending the satellite into its proper parking orbit, where after 18 minutes, the second stage engine lit again.
At this point, the rocket satellite was then carried to its geostationary transfer orbit over the course of about a minute. The latter part of this process, says SpaceX, is a necessary component for any geostationary mission, and is a bragging point for the Falcon 9. In addition to being the first transfer mission success, this is the second of a total of three certification flights that will get the Falcon 9 certification for use by the U.S. Air Force.
Said the venerable Elon Musk: ""The successful insertion of the SES-8 satellite confirms the upgraded Falcon 9 launch vehicle delivers to the industry's highest performance standards. As always, SpaceX remains committed to delivering the safest, most reliable launch vehicles on the market today. We appreciate SES's early confidence in SpaceX and look forward to launching additional SES satellites in the years to come."