SpaceX Will Send Japanese Billionaire And Guests To The Moon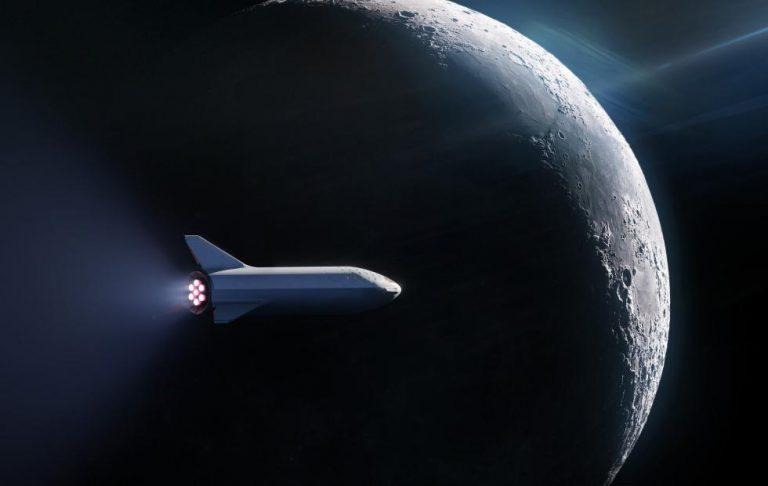 On September 13, SpaceX revealed that it had signed a private passenger to fly around the moon on its Big Falcon Rocket, though it wouldn't reveal who that passenger was until September 17. The company kicked off its announcement this evening, taking the wraps off its customer: Japanese billionaire Yusaku Maezawa.
The Big Falcon Rocket is the most powerful rocket in human history and it'll one day carry humans into space. The company has been eyeing space tourism, previously stating that it had received sizable deposits from a couple of unnamed individuals keen on traveling into space.
The first private passenger to fly around the Moon aboard BFR is fashion innovator and globally recognized art curator Yusaku Maezawa.

— SpaceX (@SpaceX) September 18, 2018
During its event tonight, the company put a name to the first private passenger who will fly around the moon. Maezawa will spend about a week on the journey, according to SpaceX, which says the trip will come within up to 125 miles of the Moon's surface before turning around and returning to Earth.
Lasting about a week, the journey will come as close as 125 miles to the Moon's surface before completing lunar transit and returning back to Earth. pic.twitter.com/1P4HSHxaNU

— SpaceX (@SpaceX) September 18, 2018
According to Maezawa, he purchased all of the available seats on the Big Falcon Rocket and plans to take six to eight artists with him. "These artists will be asked to create something after they return to Earth and these masterpieces will inspire the dreamer within all of us," said Maezawa.
The lucky travel participants haven't been chosen yet, but there's still time to decide: it'll be years before the BFR takes off on its week-long voyage. SpaceX hasn't yet launched any humans into space, though it has spent years working toward that goal. The company has previously created rockets that can be landed and reused, and it is working on its Dragon capsule to eventually carry astronauts to the ISS.