SpaceX tested Falcon Heavy rocket's center core last week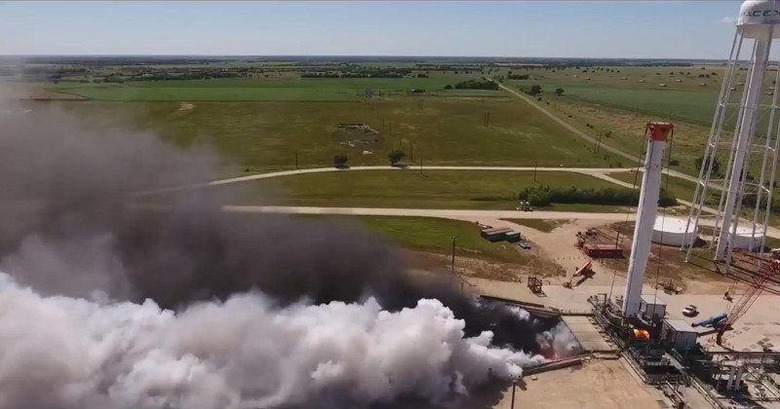 Elon Musk has always been ambitious, but sometimes ambition has to be tempered by reality and the limitations of current technologies. Those are pretty much the reasons, according to Musk himself, why his space-faring SpaceX company has delayed its Falcon Heavy rocket launch year after year after year. But to assure investors and fans alike that the Falcon Heavy is still a thing, SpaceX released a short clip showing its successful test of the large rocket's center core last week.
SpaceX practically has the safe landing of Falcon 9 rockets down to a "T", so the next step is launching (but not landing) the literally next big thing. The Falcon Heavy, however, isn't just big. It's also complicated. For example, it is planned to use 3 smaller Falcon 9 cores for its first stage. That's a whopping total of 27 engines.
That complexity has earned the Falcon Heavy criticism, doubt, and delays. Originally intended for a test flight in 2014, SpaceX pushed the date further and further. The latest plan is to have in the second half of 2017. But to both expedite matters as well as keep costs down, SpaceX is going to start off with a simpler flight test.
The Falcon Heavy's maiden voyage will make use of only two Falcon 9 cores for side boosters. The main core will be more powerful but not yet exactly the final vision SpaceX has. It will have similarities with the Falcon 9 core, but modified to take on the extra weight. That central core was successfully tested last week at SpaceX's development facility in McGregor, Texas.
First static fire test of a Falcon Heavy center core completed at our McGregor, TX rocket development facility last week. pic.twitter.com/tHUHc1QiKG

— SpaceX (@SpaceX) May 9, 2017
There is more skepticism around the Falcon Heavy compared to the Falcon 9 landings, probably due to the painful and disastrous lessons of history. SpaceX, however, has no choice but to push through, and soon, as the Falcon Heavy is critical to the company's, and Musk's, vision. A vision that includes lunar space tourism by 2018 and a Mars mission by 2020.