SpaceX successfully launches delayed rocket, nails third ground landing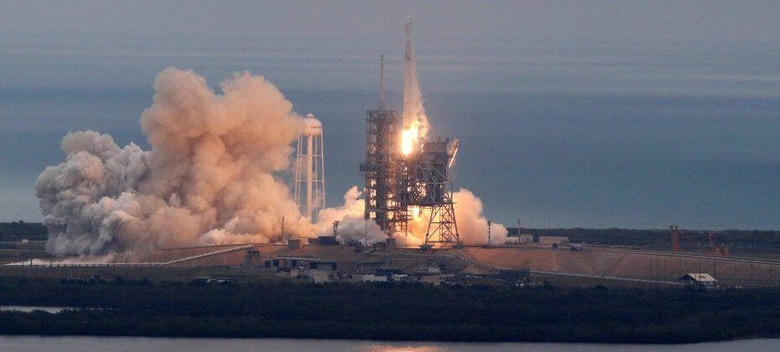 While SpaceX delayed its latest Falcon 9 rocket launch at the last moment on Saturday, the rescheduled liftoff went off without a hitch on Sunday morning at the Kennedy Space Center in Florida. The rocket was launched at 9:39am ET, sending a Dragon capsule on its way to the International Space Station with 5,500 pounds of supplies on behalf of NASA.
The icing on the cake was that SpaceX was also able to make another successful landing of the rocket's first stage booster, this time on solid ground as opposed to a floating platform at sea. That makes three ground-based landings and eight landings in total, out of 14 attempts from the rocket company.
The Saturday morning launch was scrubbed with only 13 seconds left on the countdown timer out of an "overabundance of caution" after a small problem was detected in the rocket's upper stage. SpaceX CEO Elon Musk mentioned that it didn't appear to be a serious issue, but the one-day delay gave them to investigate.
Today's launch was an important one for SpaceX for other reasons as well. It was the first time the company used Launch Complex 39A, a historic launch pad used throughout NASA's Apollo missions, and then used by space shuttles in later years. This was the first time 39A was used since the final shuttle launch in 2011, but SpaceX has been leasing it since 2014 and plans to use it for many rocket launches in the years to come.
SOURCE SpaceX