SpaceX stalls private launch to Space Station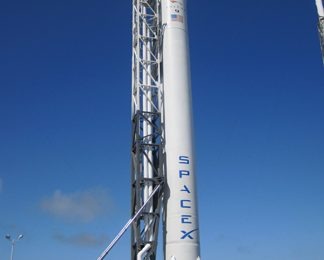 A first-of-its-kind launch for private company Space Exploration Technologies (SpaceX) to send a cargo capsule to the International Space Station has been delayed by around a week. The company had previously been tentatively cleared by NASA to go into space on April 30. No new date has been confirmed, but company founder Elon Musk is confident it will only be a minor delay. It could set a new chapter in American space travel.
The launch was approved by NASA pending some final tests and a final check of the items it planned to take to the International Space Station. SpaceX, the pioneer in commercial and privately-funded space travel in the US, will be launching its Falcon 9 rocket and a cargo capsule that goes by the name Dragon. Musk tweeted, "Am pushing launch back approximately a week to do more testing on Dragon docking code. New date pending coordination with NASA." It was not clear if the delay decision was made because of NASA concerns.
In an e-mail to Cnet, SpaceX spokesperson Kirstin Brost wrote, "After reviewing our recent progress, it was clear that we needed more time to finish hardware-in-the-loop testing and properly review and follow up on all data. While it is still possible that we could launch on May 3, it would be wise to add a few more days of margin in case things take longer than expected. As a result, our launch is likely to be pushed back by one week, pending coordination with NASA."
[via Cnet]