SpaceX scores contract with the U.S. Air Force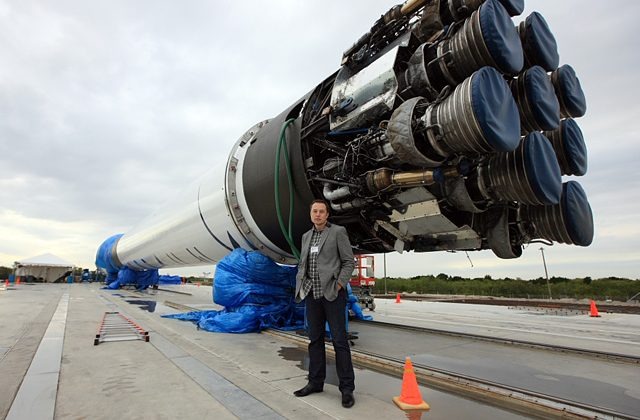 Space Exploration Technologies, more commonly known as simply SpaceX, has scored a contract with one of its most sought-after customers, the United States Air Force. The USAF has granted two missions to SpaceX, which will allow it to demonstrate its vehicle capabilities as part of the EELV program. SpaceX will perform two missions, both of which are covered by the same contract.
These are the first EELV missions the company has scored, and they will take place in 2014 and 2015. The first mission is the Deep Space Climate Obervatory, DSCOVR for short, and the second is the Space Test Program 2, also known as STP-2. Both will be launched via SpaceX's Falcon vehicles, marking a monumental occasion for the company.
DSCOVR will take off via a Falcon 9 in late 2014, with the STP-2 following shortly after in the middle of 2015 via a Falcon Heavy. Presently, they're both slated to launch from the Space Launch Complex 40, although that could change as the time nears. Both DSCOVR and STP-2 are OSP-3 (Orbital/Suborbital Program-3) missions, which is a USAF contract meant to given new entries into the EELV a chance to strut their stuff.
SpaceX's Chief Executive and Chief Designer Elon Musk offered this statement. "SpaceX deeply appreciates and is honored by the vote of confidence shown by the Air Force in our Falcon launch vehicles. We look forward to providing high reliability access to space with lift capability to orbit that is substantially greater than any other launch vehicle in the world."
[via SpaceX]