SpaceX needs license to broadcast Earth from space says government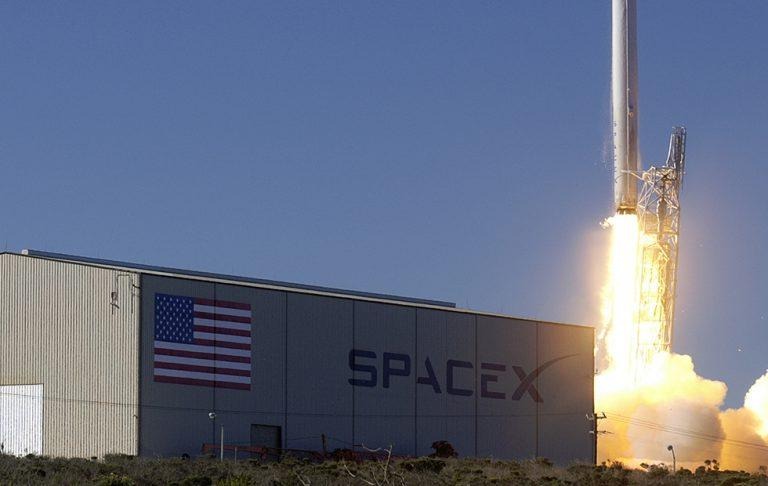 SpaceX is dealing with a minor issue resulting from a 1992 ruling that requires it to get a license to broadcast videos and images of the Earth from space. The requirement applies to private companies and is the reason for the abrupt end to SpaceX's launch webcast on March 30. Though the private space company has previously broadcast its launches, many speculate that the Tesla livestream was the tipping point for enforcement.
READ: SpaceX Falcon 9's Iridium satellite launch is a triumph of recycling
Attention to the issue was made public, in a way, during the March 30th Iridium launch. After about nine minutes of broadcasting, SpaceX suddenly cut the feed, leaving viewers to get info from a host who talked the public through the next few updates.
The individual giving the updates explained why the feed was cut, stating the following (view it yourself at the 31:35 mark): "So, we're ending our live coverage now due to restrictions from NOAA. The mission is not yet over, so we'll continue to cover the mission's major milestones on Twitter."
The same day, March 30, the National Oceanic and Atmospheric Administration (NOAA) published a statement offering clarity on the situation. According to the agency, SpaceX is required to get a commercial remote sensing license under the National and Commercial Space Program Act. The requirement applies to "companies having the capacity to take an image of Earth while on orbit," according to NOAA.
It's unclear why this requirement was ignored for SpaceX's previous broadcasts, but many believe the "Tesla launch," which included launching a Tesla vehicle into space and then live streaming a video from it, was the tipping point at which the government decided to start enforcing the rule.
The agency hints that national security issues may be part of the decision, saying:
SpaceX applied and received a license from NOAA that included conditions on their capability to live-stream from space. Conditions on Earth imaging to protect national security are common to all licenses for launches with on-orbit capabilities.
Henceforth, NOAA says all companies launching stage 2 rockets with video cameras will be required to follow these legal requirements. SpaceX has previously cut livestreams early for national security reasons, but this is the first time it was restricted due to this law. Though the company had submitted an application for the license, as NOAA stated, the agency wasn't able to approve it before the launch took place.
SOURCE: NOAA