SpaceX launches, lands second Falcon 9 in 48 hours in extreme weather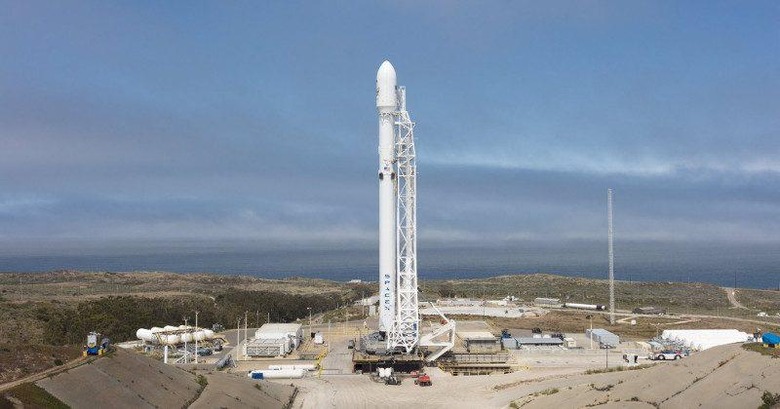 Neither rain nor snow nor gloom of night. That USPS battle cry could very well be adopted by SpaceX in the future. Against weather that would have normally caused a cancellation, SpaceX launched a second Falcon 9 just two days after it successfully launched and, more importantly, successfully landed one. And, both through luck and hard work, SpaceX was able to once again successfully land that second rocket, taking them one step closer to the dream of space commerce and tourism.
The mission itself isn't that noteworthy except to the parties involved. SpaceX was tasked with launching 10 satellites for global communications provider Iridium. What makes this particular launch special is that it was scheduled to take place a mere 48 hours after SpaceX also launched and landed a Falcon 9, that time in Florida for a Bulgarian satellite TV provider.
Although the two launches take place in opposite ends of the country, the earlier one from Florida and the more recent one from the Vanderberg Air Force Base in California, the proximity in terms of time is virtually unheard of. This goes a long way in proving the company's capabilities to launch successive missions in such a short time. Of course, it also proves them capable of landing those rockets for later reuse.
Even more impressive is the fact that SpaceX accomplished this second mission under what CEO Elon Musk described as extreme weather. The drone landing pad had to be repositioned due to that, though there were still worries that the poor visibility would make it difficult to control the rocket's first stage as it comes in for the landing. One can, therefore, understand why the SpaceX crew were beyond jubilant when they did nail it for a second time in a row.
More than just bragging rights, this milestone puts SpaceX closer to its goal of making space travel, both for business and pleasure, more sustainable and economical. Having launch schedules closer to each other and being able to launch and land no matter the weather conditions are pretty much prerequisites to such a type of space travel.
SOURCE: @SpaceX