SpaceX nails launch & landing of a used rocket for second time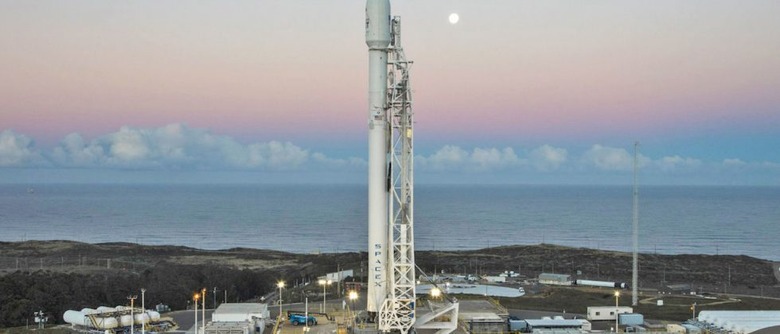 SpaceX's record of success continues to grow as the space company successfully launched and landed a used Falcon 9 rocket for the second time on Friday. As the second instance of reusing one of its rockets, this marks 12 completed landings out of 17 attempts for SpaceX, and the 7th successful recovery at sea, where the rocket's first stage touches down upright on a floating drone platform.
This time around, the rocket was used to launch the first communications satellite for Bulgarian TV service provider Bulsatcom. But this Falcon 9's first flight was back in January, when it was used to deliver 10 communications satellites into orbit for the company Iridium. That launch was also followed by a landing at sea, along with several months of inspections and repairs to prepare it for this week's flight.
SpaceX CEO Elon Musk shared that there was a good chance this rocket wouldn't survive its return because of the need to send BulgariaSat-1 to such a high orbit. That means the rocket returns to Earth at a higher speed and generating more heat and force than usual. There was a "good chance [the] rocket booster doesn't make it back," Musk tweeted.
Rocket is extra toasty and hit the deck hard (used almost all of the emergency crush core), but otherwise good

— Elon Musk (@elonmusk) June 23, 2017
Following the landing at sea, Musk tweeted that the rocket had "used almost all of the emergency crush core," a honeycomb-shaped component that helps reduce the impact. The big question now is if this rocket will be the first SpaceX uses for a third launch, but Musk has yet to confirm if that's the plan.
SOURCE SpaceX