SpaceX Es'hail-2 satellite launch successfully reused a Falcon 9 rocket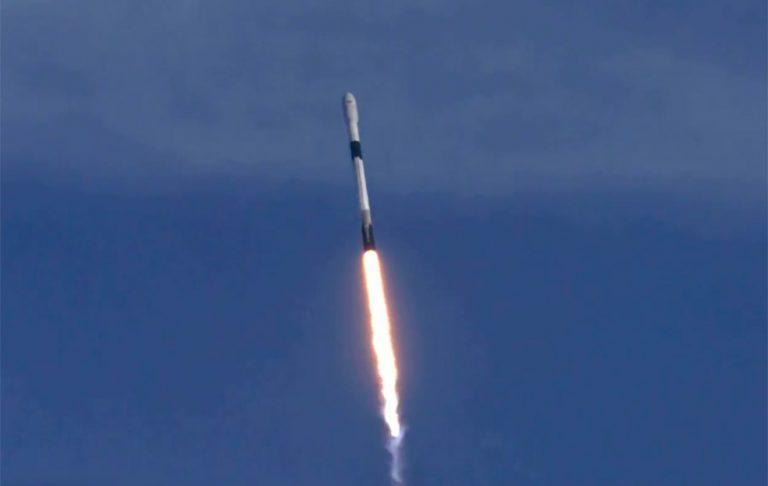 SpaceX successfully launched Qatar's Es'hail-2 satellite today, marking its first mission for the state. The launch involved a Falcon 9 rocket, which lifted off the from the Kennedy Space Center in Florida this afternoon. The Falcon 9 rocket was then successfully landed on one of SpaceX's drone ships for reuse at a later date.
The Es-hail-2 launch was scheduled starting at 3:46PM EST today, though there was a backup date scheduled for tomorrow in the even that something went wrong. That wasn't the case, however, with liftoff taking place successfully and the satellite being deployed around half an hour later.
In addition to launching the satellite, SpaceX had said it would attempt to land the rocket on a drone ship for reuse. Everything went according to plan, including a successful landing on the "Of Course I Still Love Your" drone ship, according to the private space company. This brings SpaceX's number of successful landings up to 31.
This launch came about one month after SpaceX's last launch, clocking in at #18 for the year. The Falcon 9 used for this mission was previously used earlier this year to launch the Telstar 19 VANTAGE satellite, making the entire event all the more notable.
The successful landing opens the door for a potential third use of the rocket, which will mark a new milestone for the company. That third launch is set to happen with the upcoming SSO-A mission to deploy LEO satellites. A TL;DW summary of the launch events can be found directly on the SpaceX Twitter account.