SpaceX Dragon capsule heads to ISS in late April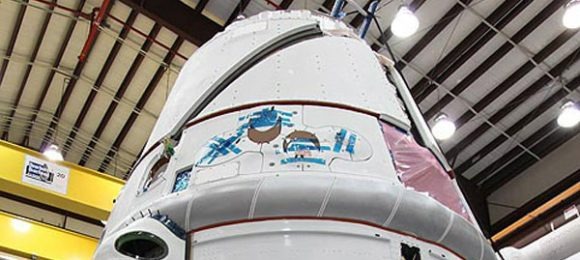 The first commercial spacecraft is set to launch to the ISS at the end of April. SpaceX's Dragon Spacecraft is currently in final processing getting ready to head to the international space station. This historic occasion will mark the first commercial spacecraft to dock with the ISS in its history. It's also one of the most important steps towards America having its own ship to shuttle astronauts to and from the space station.
The Dragon Spacecraft is set to launch at 12:22 PM EDT on April 30. The launch date and time were confirmed by SpaceX via twitter recently. This test flight had been slated to happen in early February, but was delayed to allow for more flight-testing time. The Dragon will launch using SpaceX's Falcon 9 rocket.
The Dragon is an unmanned, automated spacecraft. Once it gets close to the space station astronauts onboard the ISS will grab the Dragon module using space station robotic arm. The capsule will then be attached to the ISS Harmony node facing the earth. This process for docking the Dragon is similar to how the unmanned Japanese cargo freighters are manually docked. The Dragon had its maiden flight where it orbited the Earth twice and then splashed down in the Pacific Ocean in late 2010.
[via Space.com]