SpaceX CRS-18 mission launches to ISS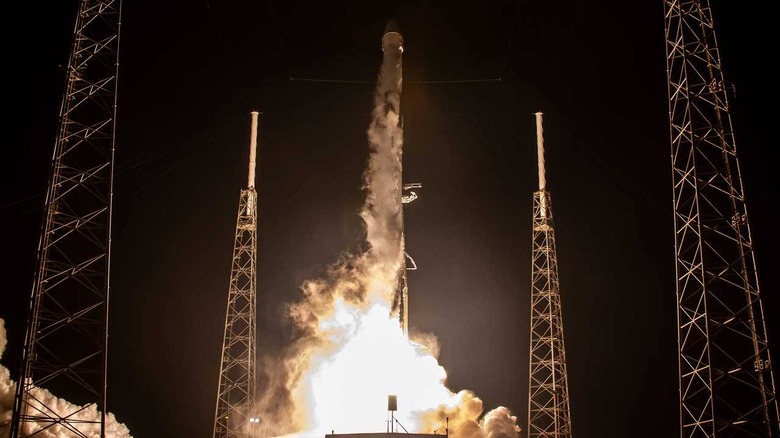 Yesterday marked the launch of a flight-proven Falcon 9 spacecraft pushing a flight-proven Dragon spacecraft into orbit where it will meet up with the orbiting ISS. The mission had targeted Wednesday, July 24 for launch, but was delayed to a launch yesterday. The Dragon 9 officially lifted off at 6:10 p.m. EDT on Thursday, July 25.
The full launch can be seen in the video at the bottom of this page. The CRS-18 mission is the 18th resupply mission for SpaceX, and the flight-proven spacecraft has flown multiple times. The Dragon spacecraft was used in CRS-6 in April 2015 and was used in CRS-13 in December 2017.
The Dragon cargo vessel will be filled with about 5,000 pounds of supplies and payloads, including critical materials to supply over 250 science and research investigations on the space station. With the successful launch of CRS-18, SpaceX is very near the completion of its first contract with NASA that was for up to 20 missions. SpaceX's Dragon supply ship will be grabbed by the ISS using the station's robotic arm on Friday, July 26th.
Once the ISS is done with the Dragon resupply ship, it will return to Earth with more than 3,300 pounds of cargo after a 4-week stay at the ISS. The Dragon will leave the space station, conduct a deorbit burn, and then land in the Pacific Ocean off the coast of Baja, California after about 30 minutes of re-entry.
After the successful launch of CRS-18, SpaceX was able to recover the Falcon 9 first stage on Landing Zone 1 at Cape Canaveral Air Force Station. The landings are often the coolest part of the videos, and SpaceX points out that this was its 44th successful first stage recovery.