SpaceX comes oh so close to sticking another Falcon 9 landing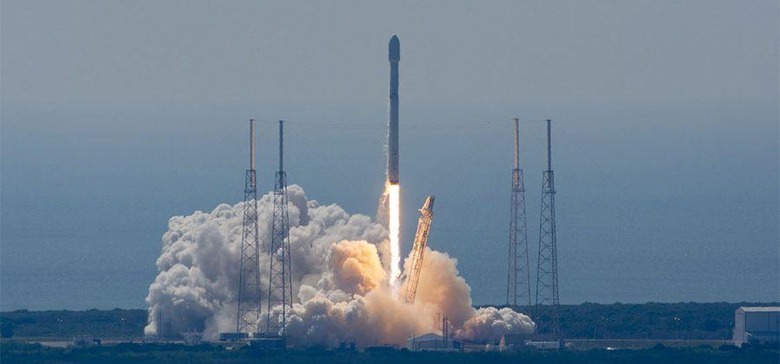 This week was another big one for private space company SpaceX. On June 15, SpaceX successfully launched a Falcon 9 rocket to deliver a pair of commercial communications satellites into Geosynchronous Transfer Orbits (GTO). The two satellites that went into space inside the Falcon 9 rocket's nose cone were the Eutelsat 117 West B and ABS-2A units.
These satellites are designed to provide range of communications services to the owner's users. This launch went off without a hitch and the satellites were successfully placed into their precise orbits. As SpaceX likes to do, it then attempted to bring its Falcon 9 rocket back to Earth and land it on a floating barge out in the ocean.
SpaceX has proven to be quite competent at landing its rocket stages both on land and on its floating platform over the last few missions. Back in May, SpaceX made its fourth successful rocket landing. This time things went wrong with the Falcon 9 landing and while there was no fiery explosion as there was in some past failed landing attempts, the rocket failed to land successfully.
Elon Musk never hides the reason his company fails to perform as expected and this failure is no different. Musk posted a short video of the failed landing at sea to his Twitter account along with a brief explanation of what happened. Musk says that the rocket used up all its liquid oxygen leading to engine shutdown just above the deck of the barge. For a long second it looked as if the landing would be perfect and then you can see in the video that the rocket slowly starts to fall to the right side of the screen, mostly hidden by the black smoke in the image. Perhaps a video showing what happened closer up will be coming.
Looks like early liquid oxygen depletion caused engine shutdown just above the deck pic.twitter.com/Sa6uCkpknY

— Elon Musk (@elonmusk) June 17, 2016
SOURCE: SpaceX