SpaceLife jacket connects you with our Martian future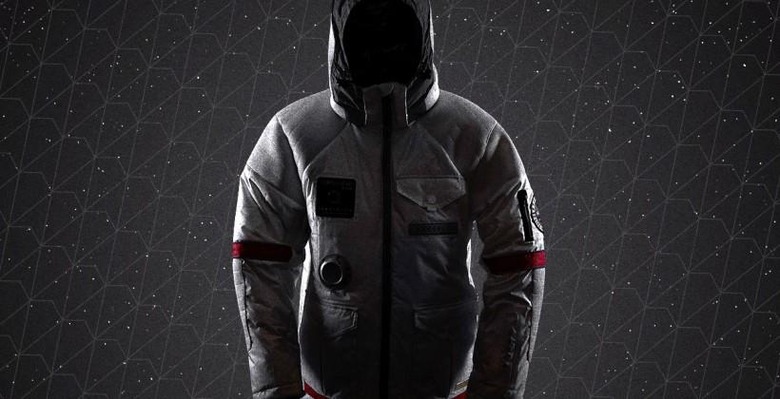 The Mars Line Interplanetary Travel organization – SpaceLife – will be who you're working with when you don the SpaceLife jacket. The first piece of clotting to be created by the SpaceLife line, this jacket was made for "Life for Space", and the team that've made it aren't pulling any punches with bits and pieces that'll make the wearer feel like a real astronaut. Users will not be able to wear this into space on its own – it's not NASA-approved by any means – but it's certainly going to keep you fashionable while you dream of your future days in the heavens.
No matter how much like a retro spacesuit this jacket looks, it is indeed something you're going to be invited to wear outdoors in your regular, everyday life. You'll probably be able to get free donuts from all your local donut stands – they love astronauts, and will gladly give you a jelly on the house.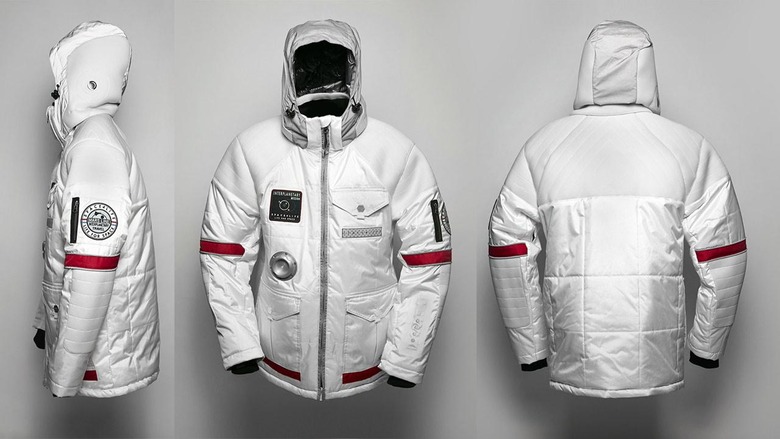 Or if you're not into wearing the uniform for the swag, you can always stream music. This jacket has an integrated remote for controlling music on your smartphone via Bluetooth. You'll also be able to listen to music wirelessly with built-in speakers in the hood.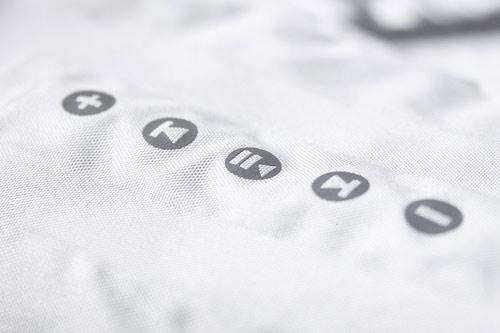 This jacket is made with a "unique" trilobal fiber material that's waterproof as well as light-reflecting – so you'll be extra warm and extra dry. That's "210D trilobal nylon oxford", and it's both extra-durable and super bright.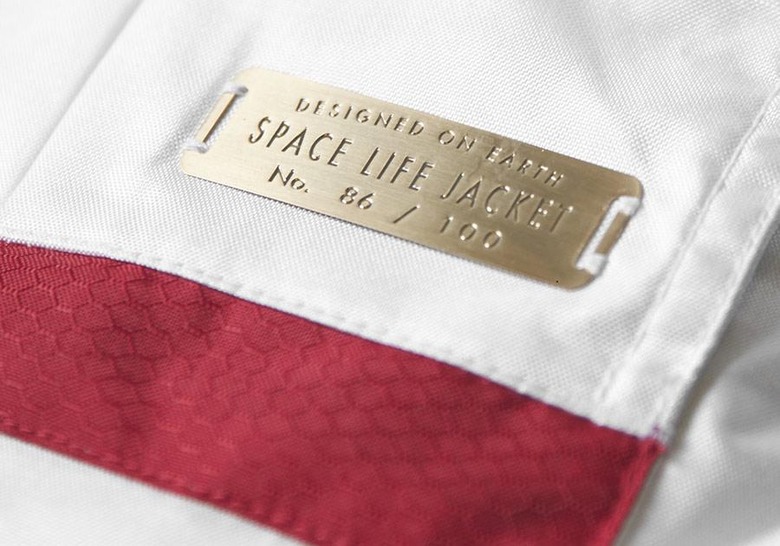 Inside you'll also find Neoprene, here bringing on flexibility in a wide range of temperatures, here being used in trim fabric, neck, and wrist protection. While the rubber between layers is generally black with Neoprene, with this jacket, it's white.
This jacket is rad, but it's not going to be delivered to your doorstep for cheap. Right this minute they're being set up for pre-order for €1,499, and they'll be delivered in September of 2015. Time to wait at SpaceLife.