Space X Crew Dragon capsule parachute test failed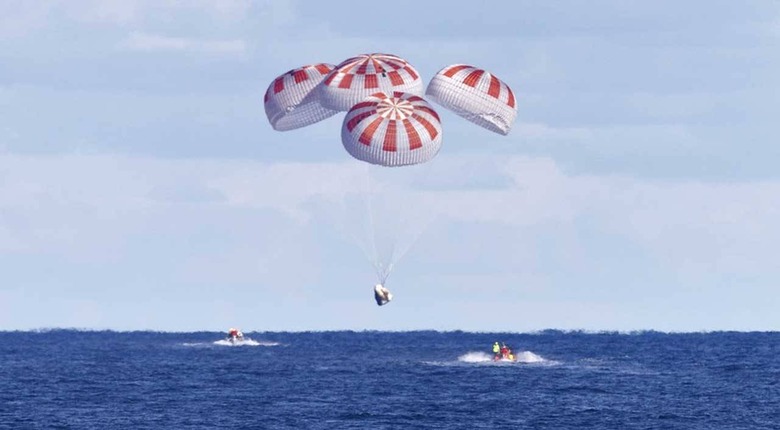 SpaceX has had a bit of up and down when it comes to testing of its Crew Dragon capsule that may one-day ferry Americans into space again. Not long ago the Crew Dragon test capsule was lost in an explosion during testing. NASA and SpaceX confirmed this week that last month another test of the capsule didn't go as planned.
NASA officials were recently on hand at a hearing of the House Science Committee's space subcommittee with the hearing focusing on NASA's exploration plans. During that hearing, Alabama Republican Rep. Mo Brooks asked officially about SpaceX testing parachutes for its Crew Dragon capsule in Nevada.
Brooks specifically asked about an undisclosed test of the parachutes conducted in April 2019 at Delmar Dry Lake, Nevada. When he asked NASA associate administrator for human exploration and operations, Bill Gerstenmaier, what happened in the test, the response was that "the test was not satisfactory."
Gerstenmaier said that while the results NASA wanted weren't obtained, information was learned that could affect future parachute designs. In the test, one of the four parachutes was "proactively failed" to demonstrate the "Single-out" capability of the overall system. The NASA official said that the three remaining parachuted didn't operate properly.
The end result was a test sled hit the ground faster than expected and was damaged. The cause of the failure is unknown at this time. Gerstenmaier said that they still need to understand if the issue was with test setup configuration coming out of the aircraft or if it had to do with the packing of the parachutes. The NASA official also noted that this sort of failure is part of the overall testing procedure and will improve the overall design. He iterated that this isn't a negative and is "why we test." That same sentiment was uttered when the video of the CrewDragon exploding surfaced last month.