Incredibly Grainy Video Surfaces Of SpaceX Crew Dragon "Anomaly"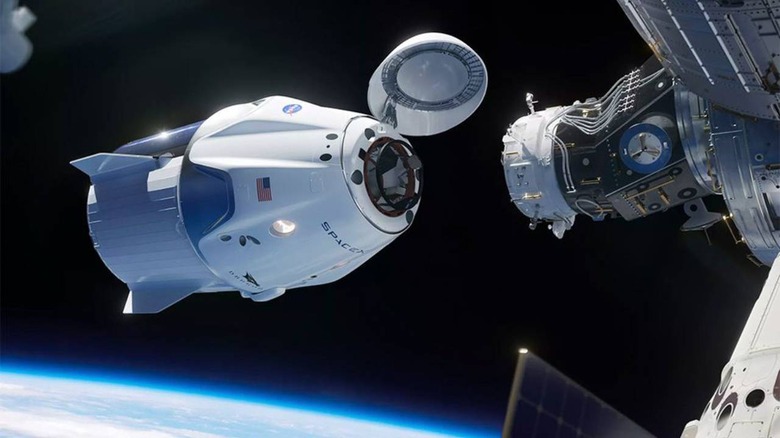 Yesterday we talked a bit about a serious failure of the SpaceX Crew Dragon capsule during testing. The capsule suffered an explosion and spewed orange-colored smoke at Cape Canaveral where the capsule was being tested. NASA said of the explosion "This is why we Test."
Video footage of the explosion or "anomaly" as SpaceX refers to it has surfaced. The video is extremely grainy and appears to possibly have been shot on a mobile phone. The quality of the video is poor enough that we can't tell what happened.
One second the capsule is there, and the next second it's gone with smoking chunks of debris left lying on the ground. Early reports indicate that the failure of the capsule happened when SpaceX was testing the SuperDracos engines.
The engines are said to be in armored capsules that are supposed to prevent catastrophic loss of the vehicle if one engine fails or explodes. SpaceX has stated that it is investigating the accident at this time. As of now, nothing has been said about the accident. SpaceX CEO Elon Musk hasn't tweeted about the issue or giving any insight, something he usually is quick to do.
Speculation suggests that the explosion during testing could push SpaceX's manned launch back to next year, but that is unconfirmed at this time. The first crewed launch for the Crew Dragon capsule was set for July. NASA stated in a tweet that its commercial crew program would continue. For the foreseeable future, it appears that U.S. astronauts will have to continue hitching rides with Russia to get to the ISS.