Space X completes first Dragon capsule crew cabin demonstration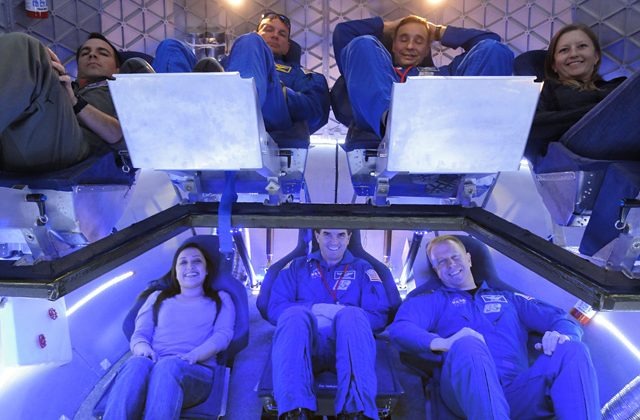 SpaceX is working on the testing of its capsule as it prepares to become the first private spacecraft to dock with the ISS. During the testing of its capsule, called the Dragon spacecraft, SpaceX has announced another milestone has been met. The company has demonstrated the Dragon spacecraft's crew configuration for the first time.
This marked the first NASA Crew Trial, which is one of two such tests SpaceX has to do on a prototype Dragon crew cabin. As small is the Dragon spacecraft appears from the outside, it appears remarkably roomy on the inside. As you can see in the photograph, seven crewmembers can be comfortably seated inside the capsule.
Each of the seats in the Dragon capsule crew configuration can hold an adult up to 6'5" tall and weighing up to 250 pounds. Each of the seats also has a liner that is custom fit for each of the crewmembers. SpaceX says with the crew seated inside the Dragon, there is space for three more people to stand to help with launch preparations. In fact, the Dragon is so large that it could hold the entire three-person Russian Soyuz capsule descent module inside its pressure vessel.