Space Invader couch is perfect for your retro game room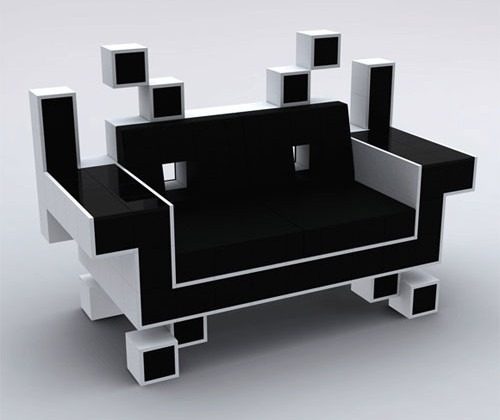 Back in the day, I had a few favorite video games that I played on my Atari. I would often move from Pac Man to Asteroids and then to Space Invaders and back again. If you have a love for retro gaming this sweet Space Invader Couch will bring back memories.
If I had a retro gaming room, this would totally be the couch I would play games on. We don't have many details on the thing. It looks like it is made from cubes to keep the pixel art theme going.
I can't tell if the sitting surface is hard plastic or cushioned. All we really need to know is that the couch is cool as hell and how often can you say that about a couch?