Soylent has a couple new flavors to join its new powder formula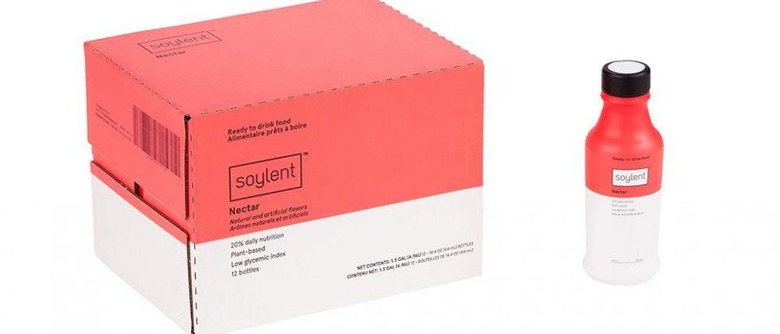 Soylent recently released an updated powder formula that, hopefully, won't make people as sick as the previous one. Silently joining that new powder are a couple of new flavors, finally freeing customers from the (admittedly minor) hassle of having to add their own flavors. Both cacao and 'nectar' flavors have made an appearance on Amazon, though they appear to be sold out at the moment.
Soylent ran into some controversy and, later on, a bit of supplier drama after word surfaced that some of its customers were falling ill from the concoction. After some tests, Soylent implicated the algae ingredients as the cause, though Terra Via, the company supplying the ingredients, sorely disagreed. Terra Via ultimately cut its ties with Soylent after this.
As promised, Soylent released an updated powder that doesn't include the implicated ingredients. As well, the aforementioned two new flavors have surfaced on Amazon, though it doesn't appear Soylent has made any sort of official announcement about it. Both flavors come in the liquid ready-to-drink bottles, and interestingly enough, both products still list the algal ingredient.
It is possible Soylent hasn't yet updated the copywriting included with the listing to reflect the changed ingredients, but still, you may want to send an inquiry before buying if you're concerned about getting the older formula. Not familiar with the allegedly algal-induced illnesses and Terra Via dropping the company? You can read all about it here.
SOURCE: Gizmodo