South Park: The Fractured But Whole Season Pass detailed: 3 DLCs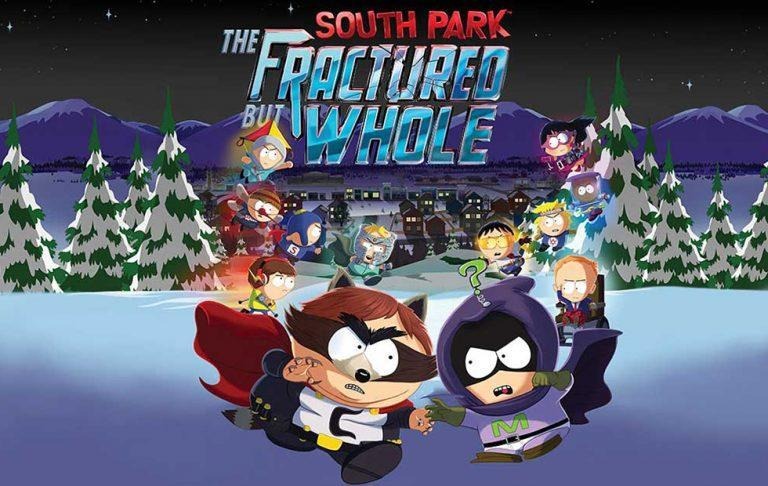 The frequently delayed South Park game The Fractured But Whole will be finally arriving next week, and ahead of that launch comes all the details about its Season Pass. Players who spring for the season pass will be on the receiving end of three DLCs, the first of which won't be arriving until the very end of this year, followed by the other two in 2018. Exact launch dates for each DLC haven't been provided, but we know what each will bring.
Ubisoft detailed the DLC content today, explaining that the season pass will bring the three following additions: Danger Deck, From Dusk till Casa Bonita, and Bring the Crunch. Players who buy the Season Pass will also get Day One content that includes Relics of Zaron and Towelie: Your Gaming Bud.
"Relics of Zaron" arrives on October 17, the day the game launches, while "Towelie" arrives later this month on October 24. If you don't get the season pass, the first of the two will cost you $4.99, and the other will cost $1.99. Players who choose not to buy the season pass will also be able to buy each DLC individually.
The first DLC, Danger Deck, arrives in December of this year and will cost $5.99 if bought individually. The other two will arrive some time in 2018, no specific dates given, and they will both each cost $11.99 USD. Both of the latter two introduce brand new stories into the game, while the first, Danger Deck, is a combat challenge for unlocking artifacts and costumes.
The Season Pass will cost $29.99 USD, though buyers who pre-ordered the game's Gold Edition will automatically get the pass. This is compared to the $37 cost to buy all of the DLC content individually.
SOURCE: Ubisoft