South Park Spoofs Apple Location Tracking Controversy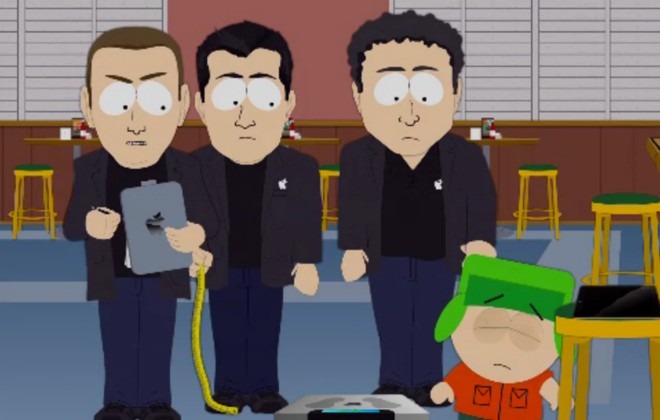 The Apple location tracking controversy continues with denials from Apple and a class-action lawsuit pending. It sure didn't take long for South Park to take a fun jab at the situation in their Season 15 episode titled HUMANCENTiPAD. Enjoy a short segment of the video after the cut.
Researchers have discovered an unencrypted database file stored on iPhones and iPad 3GS devices that log location information of the user for up to a year. The data collected includes longitude and latitude coordinates estimated in relation to cell tower and hot spot locations and stored with timestamps.
Android and Windows Phone devices have been pointed out to collect location information as well, but using a slightly different method. Android devices only record the last few dozen locations, whereas a possible oversight in the Apple firmware allows it to store up to a year's worth of information as well as collect data even while location service apps are turned off.
Enjoy the video segment below. For the full episode you can head to the official South Park site.
Tags: SOUTH

PARKKyle Broflovski,Eric Cartman,more...
[via IntoMobile]