Class action suit filed against Apple for iPhone location tracking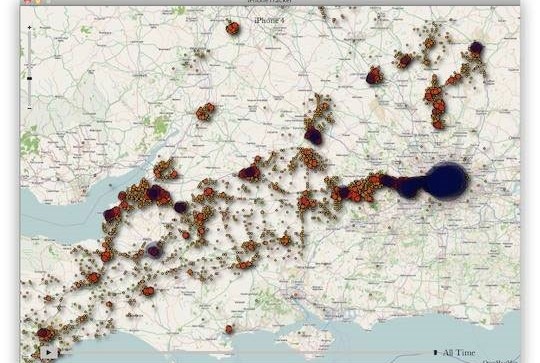 I use an iPhone and I will be the first to say that the thought of my iPhone tracking my movements is irritating. There is really no need for my iPhone to be storing where I go throughout my day. I also have to wonder if this extra tracking that is unneeded was turned off if my iPhone would run longer on a charge. I guess with all the press of the iPhone tracking and storing user movements, it was inevitable that a class action suit would be filed against Apple.
Apparently the iPhone even tracks the users location when location services are off. Such a suit has now happened. Apparently, two iPad/iPhone users have filed a lawsuit against Apple seeking class action that accuses Apple of invasion of privacy and computer fraud. The suit also alleges that Apple "secretly recorded the movements of iPhone and iPad users." The suits were field by an iPhone user in Florida named Vikram Ajjampur and William Devito, an iPad user from New York. The suits were filed in a court in Tampa, Florida.
The suit is seeking a court order to bar Apple for collecting the location information and cited a report last week from a couple programmers that claimed iOS 4.0 logs latitude and longitude coordinates along with the time the spot was visited. Apparently, the programmers think the iPhone and iPad store about a year's worth of data. The case is Ajjampur v. Apple Inc., 11-cv-00895, U.S. District Court, Middle District of Florida (Tampa). I would bet that the suit is also seeking damages of some sort, but that isn't specified at this time.
[via BoingBoing]