Supposing you're one of the thousands of citizens of the United States of America that forgoes cable TV here in 2014, you might be seeking out an alternate source for South Park tonight – or tomorrow morning. The 18th season of the series premieres this evening, after all. Lucky you, you Xbox One-owning user – the Comedy Central app launches this week.
UPDATE: Never you mind after all. You still need a cable subscription with Comedy Central onboard to gain access to this collection of shows. Bummer for you.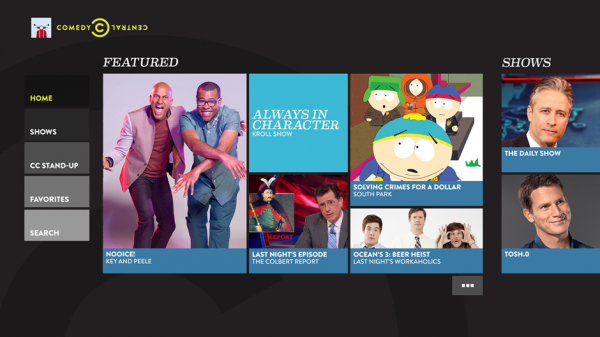 You'll also be able to watch back seasons of Chappelle's Show – the whole series, start to finish. Tyrone Biggums and the Wrap It Up Box to Prince.
South Park and Key & Peele's newest episodes will be included as well as archive episodes. The Colbert Report will be there, as will The Daily Show with John Stewart. Tosh.0 as well as @Midnight and Workaholics.
This app will be available immediately if not soon for Xbox One users inside the United States. Have at it!