Sources Claim Apple Is Eyeing 5-Inch Samsung Panels For iPad Mini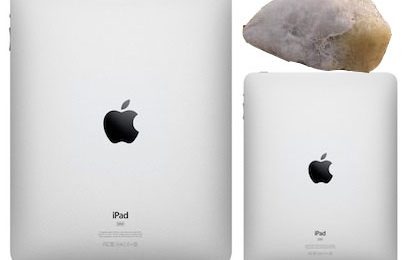 A new rumor is floating that claims Apple is again eyeing 5-inch panels for a new iPad to fit between the current iPad and the iPhone in size. A "reliable Chinese" source cited by CNET is claiming that Apple is working with LCD suppliers to get a five-inch screen. The source claims Apple wants a panel with a resolution high enough to be called a retina display.
According to the source, the smaller iPad would land sometime next year with a resolution of either 1600 x 960 or 1280 x 960. This certainly isn't the first time we've heard of the so-called iPad mini, this rumor continues to resurface. Other rumors floating around have claimed Apple is eyeing 7.85-inch screen or a 7.1-inch screen.
The five-inch panel isn't that much larger than the iPhone screen that yet more rumors have been claiming Apple is looking. Those rumors point to a 4.6-inch screen for the next iPhone. Perhaps those larger screen iPhone and iPad mini rumors are talking about the same device. If Apple wants a smaller screen tablet to compete against the Samsung Galaxy Note in size, a five-inch device with the ability to place phone calls at a price similar to smaller and cheaper tablets on the market in the $199-$250 range might make sense. This rumor still needs enough salt to make your blood pressure rise.
[via CNET]