Sources claim Apple considering 14-inch MacBook Air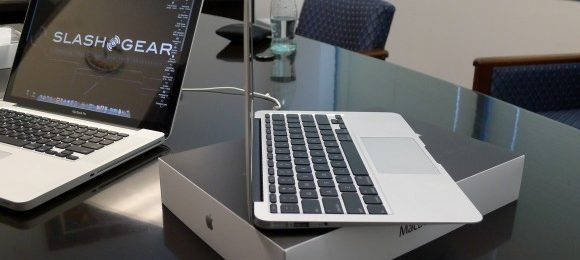 DigiTimes reports that sources in the Apple upstream supply chain are saying that Apple is considering the launch of a 14-inch MacBook Air. The sources tip that the notebook could start mass production soon. That move will allow Apple to enter the mainstream Asian PC market where 14-inch panels are the norm.
The 14-inch screen notebook holds about 20-25% of the global market share, but that panel size holds a much higher 35-40% of the market share in Asia. With 14-inch notebook models being so popular in Asia, it would come as no surprise to see Apple step up to a MacBook Air that size. Currently, Apple offers 11-inch and 13-inch MacBook Air models.
With some of the most popular notebooks having 15-inch screens in Western countries, Apple hasn't bothered to pedal a 15-inch Air so far. Instead, notebook shoppers wanting a 15-inch screen have been left with the MacBook Pro as their option. Perhaps, there is enough growth in Asia to warrant the production of a 14-inch model, whereas growth in many western markets has been flat. China continues to be a huge market for Apple and pretty much every other computer maker out there making for compelling 14-inch Air case.
[via DigiTimes]