Soundwall turns artwork into a speaker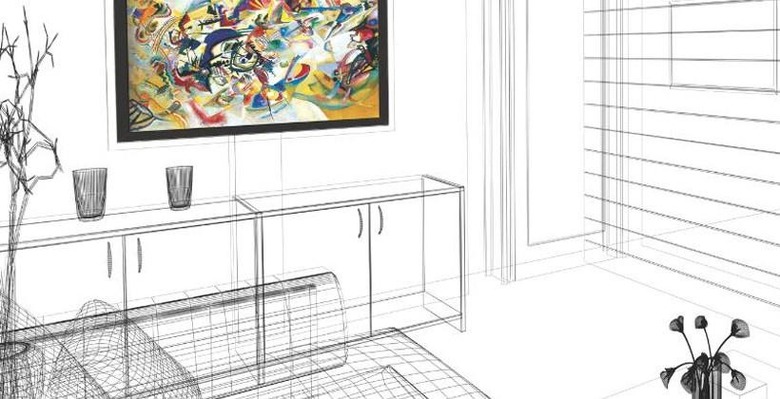 Many people want to get music into the various rooms of their home or office. The catch for some people is that they don't want the speakers to be obvious. You can cut the walls or ceiling to install speakers, but cutting isn't an option for some. This is where a product like Soundwall comes in.
Soundwall looks like a normal piece of art hanging on the wall. The art is nice to look at, but inside is a self-contained speaker system turning the art into a wireless speaker. Soundwall uses a sophisticated distributed mode speaker system.
Each Soundwall device has a built-in Raspberry Pi controller supporting Apple AirPlay and UPnP protocols allowing music to be streamed wirelessly. Soundwall speakers can be synced together to play the same tracks, or play music individually with different tracks in each room.
Soundwall says that it has teamed up with independent artists to create stock artwork for the speakers. Buyers are able to select the artwork that they like. Each of the prints used for the soundwall system are printed on a foam core material that offers attractive artwork and produces clear sound for audio. Prices range from $949 for a 24" x 36" poster to $2499 for a large 40" x 60" unit. Prices can vary depending on the art chosen.
SOURCE: Soundwall