Soundfly View Bluetooth FM transmitter for cars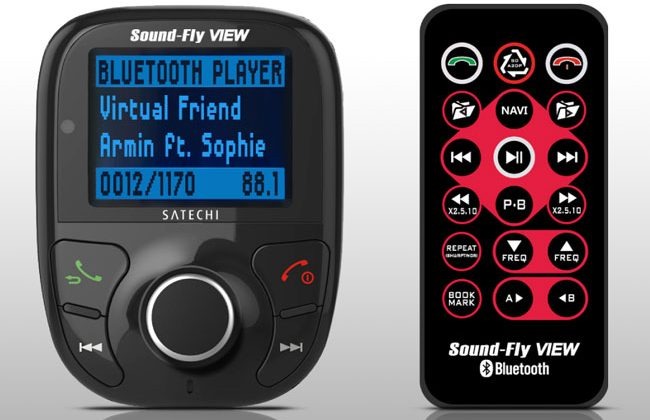 If you need a slick way to shoot all your music stored on your smartphone or Bluetooth equipped MP3 player to your car stereo the new Satechi Soundfly View. The device has a 2-inch LCD screen on it that will show all sorts of details about phone calls and your music. The transmitter part also covered any FM frequency so you can get the perfect channel for your area.
That FM transmitter supports 88.1MHz -107.9MHz. The device supports RDS and has Bluetooth AVRCP 1.3. the screen can show track details, called ID information, the last numbered disabled, phonebook entries and song information.
The screen is on an articulating neck that can be adjusted to the ideal angle for comfort. The most interesting thing about the Soundfly View is that it supports Voice Dialing and voice activation of Siri on the iPhone 4S. The Soundfly View is available now for $79.99.
[via Satechi]