SoundCloud rolls out Suggested Tracks recommendation feature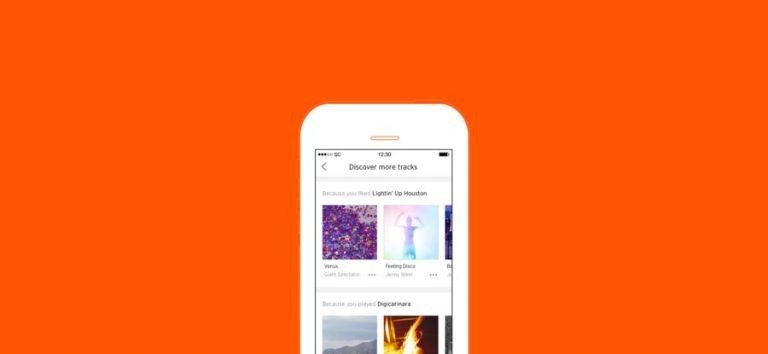 SoundCloud is rolling out a new feature called Suggested Tracks to all of its supported platforms, the company has announced. The feature monitors a user's listening activity and uses that to determine what new artists and tracks the user may enjoy, offering them up as suggestions. This feature is made possible via a machine learning algorithm, says SoundCloud. With it, the company is better positioned to attract those interested in listening to music, an audience largely focused on Spotify and similar competitors.
The more you play and "like" stuff on SoundCloud, the better Suggested Tracks will get at figuring out what other music you may enjoy listening to. Those who are new to the service or who don't use it often may find the recommendations scant, and perhaps not very relevant to them. If this is the case for you, SoundCloud recommends listening to a bunch of stuff you enjoy, as well as liking it.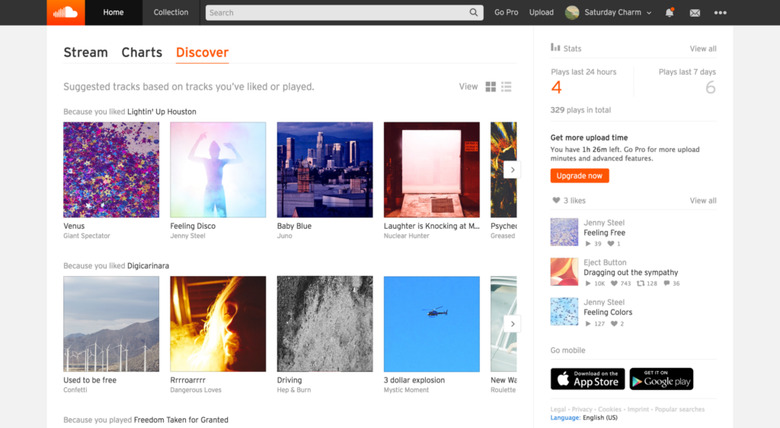 If you use SoundCloud on desktop (shown above), you'll find the new Suggested Tracks feature in the "Discover" section. The suggestions will be correlated with some other things you've liked, allowing to you see what artist or track the recommendations are most similar to.
The Suggested Tracks location is a bit different for mobile users — in that case, the recommendations are found within the Search field (an odd place for them, yes), which can be puled up by tapping the magnifying glass icon. This goes for both Android and iOS.
SOURCE: SoundCloud