Sound Disk Sport Beanie keeps your head warm and the tunes pumping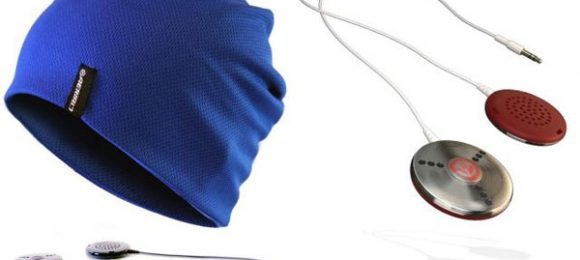 If you're an active type who likes to have music with you everywhere you go whether you're working out, riding a motorcycle, or skiing down the slopes, Ariel 7 has an interesting new product for you. The company has announced its Sound Disk Sport Beanie, which is a hat that you wear to keep your head warm.
The hat is available in three colors and has a large set of circular speakers that go inside allowing you to listen to music while you exercise or work. The beanie is made from moisture wicking fabric that pulls moisture away from your head allowing it to evaporate quickly. The hat has a built-in microphone that works with the iPhone, BlackBerry, and other mobile devices for phone calls.
The disc-like speakers inside are 8.5 mm thick making them comfortable while delivering a full sound spectrum. The speakers connect to your MP3 player using a standard 3.5 mm plug. The speakers are removable so the hat can be cleaned.
The drivers are 35mm in diameter and have 32 ohms impedance. The frequency response is 20 to 20,000 kHz. The Sound Disc Sport Beanie is available right now for $45.