Sound Blaster Recon 3D improves sound and voice clarity for gamers on console and computers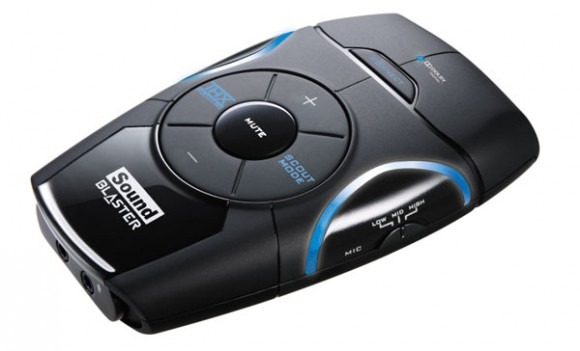 I just mentioned the new media player that Creative has unveiled at IFA 2011 and alongside the media player came another audio solution for gamers. The device is called the Sound Blaster Recon3D and it is designed to be able to connect to the Xbox 360 or PS3, and PC or Mac. The device connects to computers using a USB port. When connected the audio from the console or computer is greatly improved.
The Recon3D upgrades audio to THX TruStudio Pro and adds other enhancements. The Recon3D has an optical input with Dolby Digital 5.1 enabled. When connected the player gets accurate and positional sound over a gaming headset and the ability to get a virtual surround sound environment on two speakers.
The device is also made to improve the clarity of your voice in games where chat is enabled. The audio processing for the system is done with a Sound Core3D processor. That processor is Creative's latest Quartet DSP with four independent processor cores. The Recon3D has controls for instant access to volume, Mic Boost, and THX TruStudio Pro audio enhancements. It also has a special Scout Mode that allows the user to pinpoint enemies in FPS games allowing the player to hear where the enemy is located. The Recon3D is slated for launch in October for $129.99.