Soultra Solar Powered Sound System Hands-On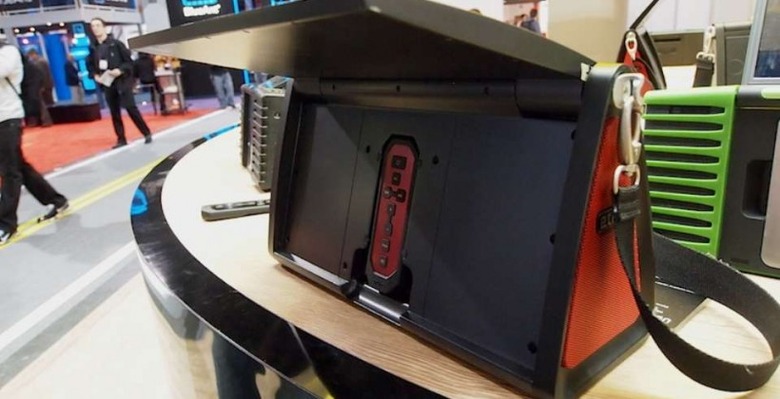 As we move into the technology age we are becoming more and more attached to our devices and would like to bring them more places. Soultra has helped with this want and has announced plans for their solar powered Soultra XL sound system.
Being an ultra-rugged and splashproof speaker system, the Soultra XL is ready to handle the elements while you enjoy your music outdoors. The device is powered by a lithium ion battery which is charged by a 72 square inch enhanced monocrystal solar panel.
Sporting 8 speaker drivers (2x tweeters, 2x woofers, and 4x passive radiators) the system was surprising loud all while being incredibly clear. Performance wise we were told that the system will take 5 hours to fully charge in the sun, which would yield 4 hours of playback.
Last year's Soultra is available now for $200 and is a more compact solution with Aspen Green and Crimson Graphite colors coming soon. The Soultra XL will be shipping the second quarter of this year for an estimated retail of $300.