Sony's Steve Jobs biopic signs on Aaron Sorkin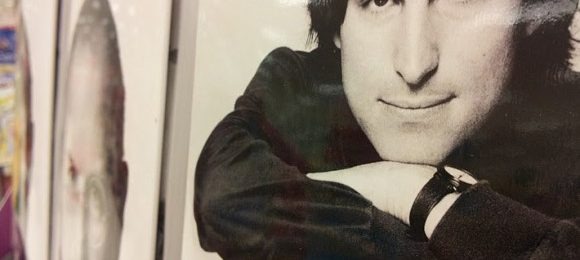 Sony has officially signed on Academy Award-winning screenwriter Aaron Sorkin to pen the screenplay for the studio's Steve Jobs biopic, according to Variety. Since the Apple founder and former CEO passed away last October, there have been plenty of speculation as to whether or not Sorkin would take on the task of writing the tech visionary's life story for the big screen.
Sony optioned screen rights for Walter Isaacson's biography of Jobs and has been courting Sorkin from the start to adapt the screenplay. Sorkin most recently wrote the script for the critically acclaimed Facebook movie, "The Social Network", and prior to that was known for writing "The West Wing", "Sports Night" and "Studio 60."
"There is no writer working in Hollywood today who is more capable of capturing such an extraordinary life for the screen than Aaron Sorkin; in his hands, we're confident that the film will be everything that Jobs himself was: captivating, entertaining, and polarizing," said Sony's co-chairman Amy Pascal.
Sony's movie isn't the only film in the works for Jobs. A smaller project called "Jobs: Get Inspired" has already started shooting, starring Ashton Kutcher as a younger version of Jobs. The actor to portray Jobs in Sony's pic has yet to be announced, although some rumors have suggested George Clooney as a possibility.
[via Mashable]