Sony's Qriocity On-Demand Media Streaming Hitting Europe This Fall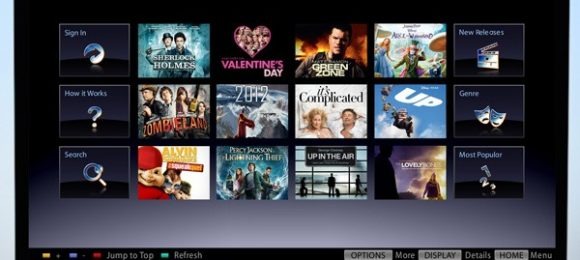 Sony is already starting to make some waves at this year's IFA event, over there across the pond. With a few announcements ready to go public today, they've pulled the curtain off their video-on-demand service, which will now forever be known as Qriocity. It's been on the workbench for quite some time now, and it's good to finally see that Sony's unveiling the project for a market release here in just a matter of weeks. Though, if you're not in a few select countries in Europe, you'll have to wait a bit longer to get your hands on the streaming digital content.
Of those countries, Qriocity will launch in France, Italy, Spain, Germany, and in the UK this Fall. It's going to start as a video-on-demand service, but as the title above suggests, Sony has plans to expand that into several different areas. Qriocity will be available on Sony's networked devices, which does include the PlayStation 3. As for the really important part, the movie studios that are on board include 20th Century Fox, NBC Universal, MGM, Lionsgate, Sony (no surprise there, right?), and Paramount. So, obviously they've got some heavy hitters in there.
The other bit of good news for Qriocity participants, is that there will be Sony's Music Unlimited service, which will be ready to rock and roll by the end of the year. Unfortunately, there's no word on the pricing quite yet. There is also talk that there's going to be third-party devices supported in this endeavor, but no time line for that support quite yet. So, Sony devices like Internet-connected BRAVIA TVs. Oh, and if you're here in America and this all sounds familiar to you, that's because you've actually been enjoying it since about April, so . . . Be happy that you got something worthwhile before Europe.
[via Sony]