Sony's PlayStation credit card offers tempting rewards for PS4 fans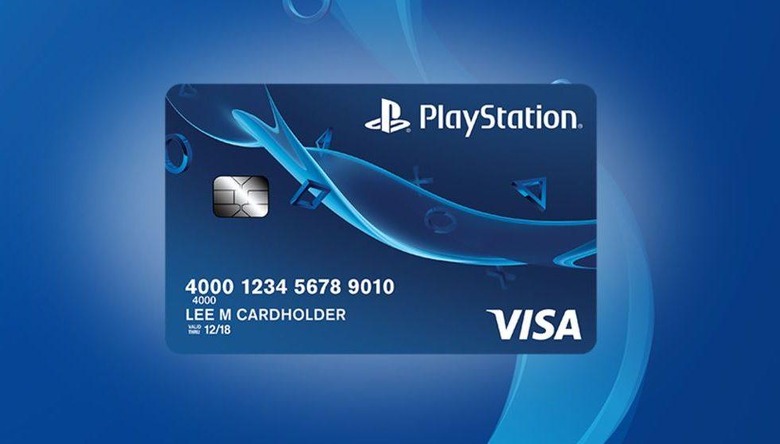 There's a lot of PlayStation-branded stuff out there, and today that group grows just a little bit bigger with the introduction of the new PlayStation credit card. Yes, if you're a die-hard PlayStation fan, this could indeed be the credit card for you. In fact, Sony's trying to tempt you to sign up with a significant amount of credit to the PlayStation Store.
As revealed on the PlayStation Blog today, Sony will grant you a $50 PlayStation Store credit for applying for a card. Obviously, you also need to be approved to get that credit, but this doesn't seem like a card aimed exclusively at people with excellent credit. The card is being offered through Capital One and comes with a variable APR of 14.99% to 24.99%, and those two factors suggest that this card will be accessible to those with middling credit scores as well.
In addition to the $50 PlayStation Store credit, you'll also get an introductory APR of 0% through March 2018. If you're a big spender on PlayStation services and games (and you can pay off what you owe each month), this might actually be a card worthy of consideration. The card will offer bonuses through Sony's own PlayStation Rewards, and those rewards get fairly significant when you're using the card to purchase PlayStation-related things.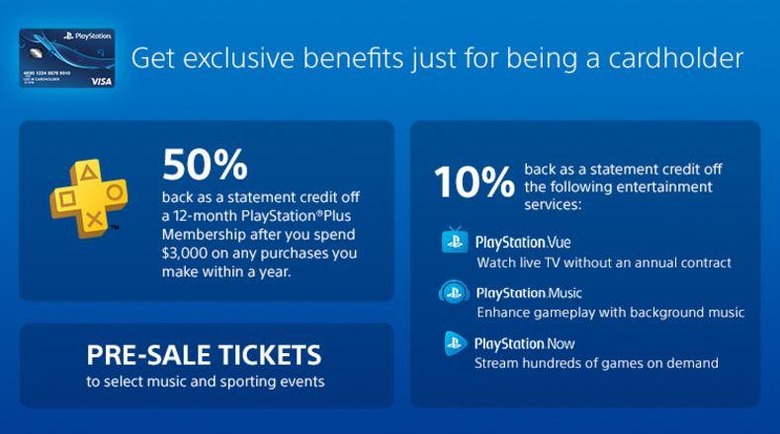 For instance, you'll earn 5 times points on purchases made on the PlayStation Store or on PlayStation or Sony products. Use the card to pay your mobile phone bill and you'll get triple points, while every other purchase will net you one point per dollar spent. You can then redeem those points on things like new games, movies, music, concert tickets, or even Sony electronics.
Beyond those points, you'll also get a certain percentage of your purchase price back on your statement when you use your card to subscribe to PlayStation services like PS Plus and PS Now. Those bonuses are outlined in the image you see above, and the refund for PS Plus in particular comes with a rather steep requirement. All in all, though, this sounds like a pretty good card for PlayStation fans who can commit to paying off their balance off entirely each month – after all, you certainly don't want to find yourself on the wrong side of that APR.