Sony's New VAIO Z Series Is Available Now, Lightest 13-inch High Performance Notebook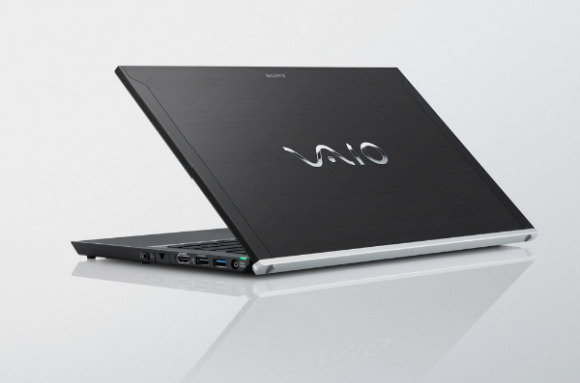 Sony's much anticipated
ultraportable notebooks have arrived. This new VAIO Z Series is touted as the "world's lightest 13-inch standard voltage PC" and features an ultra slim design that's thinner and lighter than the
while packing in high performance specs with Intel's latest Sandy Bridge Core i5 and i7 processors.
The new VAIO Z Series notebook is designed to work in tandem with a Power Media Dock that delivers the power of an AMD Radeon HD 6650M graphics card with 1GB VRAM, a slot loading optical drive, one USB 3.0 port, two USB 2.0 ports, HDMI, and VGA ports. Thanks to this pairing, the new Z Series is now a half pound lighter than its predecessor and weighs only 2.5 pounds.
The sleek chassis measures just 0.66-inch thin and is made of a combination of aluminum and carbon fiber. It is designed to be fully flat without any protruding ports or unnecessary seams. Battery life is rated for up to 8 hours and can be boosted to 16 hours with the purchase of an optional large-capacity sheet battery that attaches flush on the bottom.
The notebook is equipped with the latest Intel Sandy Bridge Core i5 and i7 processors that can be turbo boosted to 3.4GHz and has dual-channel SSD drives with RAID tehcnology. It also sports Intel's Light Peak port, also known on Apple products as the
port, that promises up to 10Gbps of blazing fast bi-directional data transfer speeds.
Other things to note include the notebook's 16:9 aspect ratio display that's available in either 1920x1080 or 1600x900 resolution levels with anti-glare coating. The notebook comes in three colors carbon black, carbon indigo, and premium carbon black. It is available now for pre-orders at
and retails starting at around $2000.
[
PR Newswire]