Sony's Digital Comics Service Could be Launching on PlayStation 3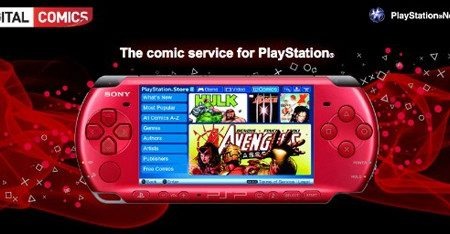 Digital reading is one of those markets that's not so much a niche, anymore. There's plenty of people out there that still wish it was, surely, but the simple truth is that while reading a physical book (or in this case, a comic book) may be nostalgic, getting your reading done in the digital landscape is becoming more common place than anything else. The iPad's launch may have made it harder for the physical media to make its case, especially when Marvel launched their comic book service for the tablet device, but we can't forget about Sony's own offering for the PSP. Their Digital Comics service, which has seen a steady growth on their mobile video game console, might be heading to the big screen, after all.
According to a PlayStation enthusiast site called Addicted to PlayStation, there's a survey being tossed around right now that kicks around the idea of the Digital Comics service heading to the PlayStation 3. The survey is just wondering if the service would succeed or fail, and there's a chance that, depending on the reaction of the survey takers, that the service does indeed launch for the home console.
Digital comics on the go makes sense. On the iPad, it makes sense. But, perhaps reading a comic on your home TV doesn't. We're not sure anyone would want to read a novel on their TV, but maybe all the pretty, colorful, and attractive pictures, with those small text bubbles, will make it a difference experience altogether. What about you?Do you want Sony's Digital Comics service on your PlayStation 3?
[via Joystiq]