Sony's A9 Camera: 5 Big Surprises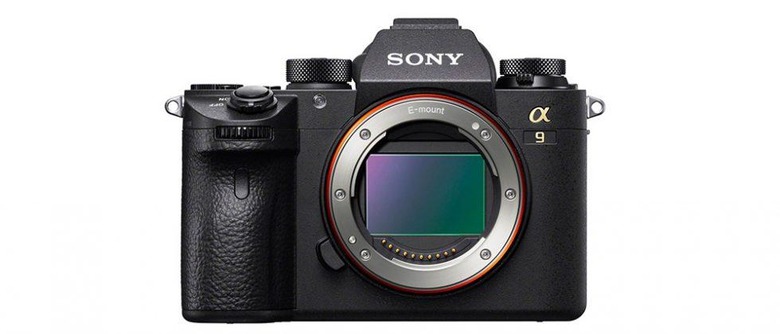 Sony has officially introduced its anticipated A9 camera, and with it comes a bunch of features packed into a compact, relatively speaking, body. This model is the latest addition to Sony's massively successful interchangeable camera lineup, and it brings with it a huge array of features — ones that far eclipse the smartphones that are otherwise dominating the camera industry. We've already given a rundown of the camera, including some sample photos; here are the top five features that really stand out.
It has extremely fast speeds
Sony boasts that its new A9 camera is capable of things that a DSLR can't match, and among them is the ability to continuously shoot blackout-free photos at 20fps per second. This blistering rate is made possible thanks to a shutter speed that goes up to 1/32,000 second and the ability to make 60 auto focus tracking calculations every single second.
What makes this possible? The use of a full-frame stacked Exmor RS CMOS sensor, which Sony says is the first of its kind ever. With this, the camera is able to process data up to 20 times faster than any of the company's past full-frame mirrorless offerings. Helping make this possible is the use of a front-end LSI and new BIONZ X image processing engine.
There are 693 auto focus points
If you're going to have extremely fast photo shooting capabilities, you're going to need an auto focus system that can match it, and Sony has the solution. The new A9 full-frame camera features 693 phase-detection AF points that, says Sony, covers about 93-percent of the frame, meaning you'd be hard-pressed to snap a shot of a fast moving object that doesn't come out crisp and perfectly in focus.
As mentioned above, the auto focus system used with this model is capable of performing 60 AF/AE tracking calculations every second. The company goes on to explain that the A9's Fast Hybrid AF system is able to achieve performance that is about 25-percent faster than what you get with its A7R II camera.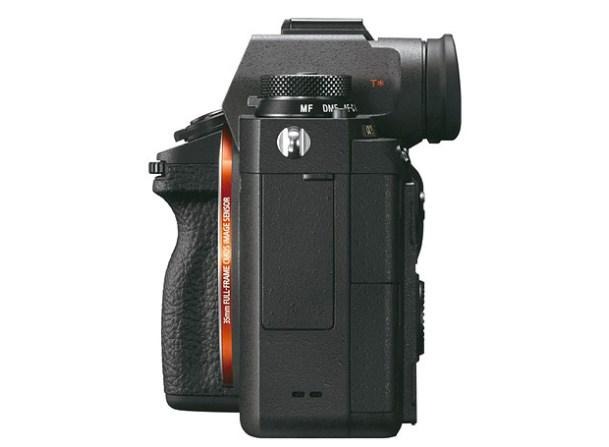 It has an Ethernet port
Sony elected to include dual SD card slots on the new A9, enabling users to store more content (and higher-resolution content) without having to frequently stop and empty the cards. It's easy to build up a massive load of shots, though, and so here to help transfer them out without delay is the inclusion of an Ethernet port.
While most modern cameras include WiFi connectivity for wirelessly shuttling photos and videos to a separate device, Sony has one-upped them with the inclusion of an Ethernet port, meaning users can connect the camera directly to a wired Internet connection and transfer the camera's contents as quickly as possible.
Sony's highest-res viewfinder...ever
The Sony A9 features a rear display, which we'd expect, but not everyone wants to frame their shots using it. That's where the viewfinder comes in, which Sony has taken to the next level via its high-luminance and high-resolution Quad-VGA OLED Tru-Finder. This offering features a massive 3,686k-dot resolution, and Sony promises it is 'extremely accurate' with 'true-to-life details.'
This makes the A9 the bearer of Sony's highest resolution viewfinder ever, at least as far as its Alpha lineup is concerned. The viewfinder features a double-sided aspherical element and is able to hit a 0.78x magnification rate. The company goes on to state that the new viewfinder's corner sharpness is 'outstanding,' and thanks to ZEISS T and fluorine coatings, the glass repels dirt while keeping glares to a minimum.
Full HD videos can be recorded at 120fps
Finally, there's a treat with the inclusion of ultra-slow-motion video recording at a huge (as far as slow-mo is concerned) Full HD resolution. Users are able to record Full HD videos at up to 120fps, which can then be processed down to a slow-mo rate by 5x, according to the company. This is compared to the majority of cameras which step-down the resolution as frame rates increase, using relegating to 120fps to 480p or lesser.
Wrap-up
Sony's interchangeable lens camera products are a powerhouse and a major boon for the camera industry as a whole, as evidenced by NPD Group's recent numbers. Sony has officially bumped Nikon from its #2 slot in the United State's full-frame interchangeable lens camera market, and then launch of the A9 highlights that even better things are coming. This latest Alpha model brings a lot to the table, besting competing products in multiple ways, and you'll be able to get one for yourself starting in June. Price sits at 4,500 USD/GBP.