Sony Z Ultra Google Play Edition Review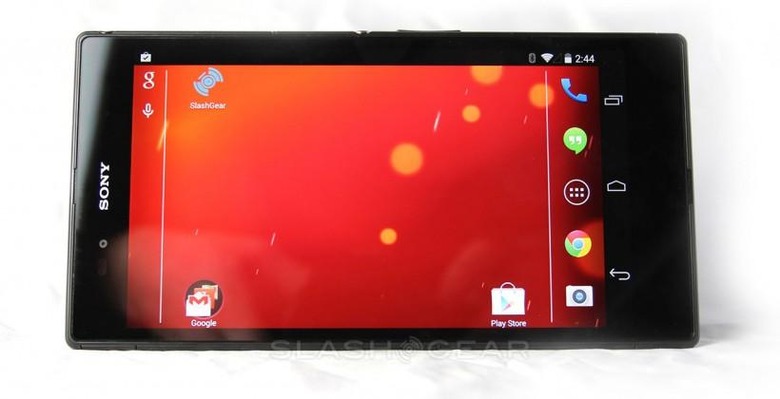 The Sony Z Ultra Google Play Edition is undoubtedly the most unique form factor in Google's collection of Nexus and Nexus-like devices today. What we've gotten out of it so far is just that – if you're looking for a replacement for a device you've got in your pocket already, something that's just an upgrade from a large smartphone you've had in the past, this isn't it. Instead you've got a device that's massively solid and feels like a whole new generation in in-between greatness.
Hardware
The Sony Z Ultra Google Play Edition works with a massive body that's surprisingly thin and solid. While you're not going to want to drop this machine on the ground any time soon – it's got a full glass front and back, after all – it's certainly made of materials that suggest highest-quality.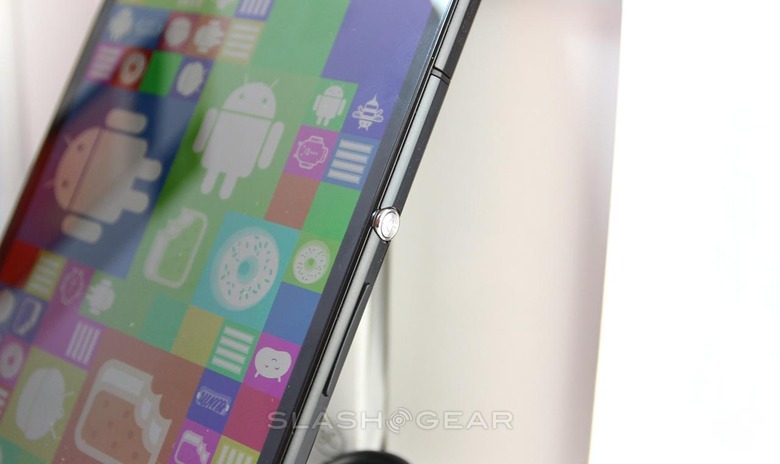 On the other hand, we've not gone out and dashed this machine against the cement to play-test it. Sony and Google once again suggest that the front and back panels made of tempered glass and a "tough skeleton frame of glass fibre polyamide" is strong enough "for slip-ups big and small".
They also let it be known that "this frame's material has superior mechanical strength, and is so strong that it's often used as a metal substitute in cars." Above you'll see our unboxing of the device – the box itself is relatively small for such a big device, again showing Sony's confidence in the heartiness of the handset.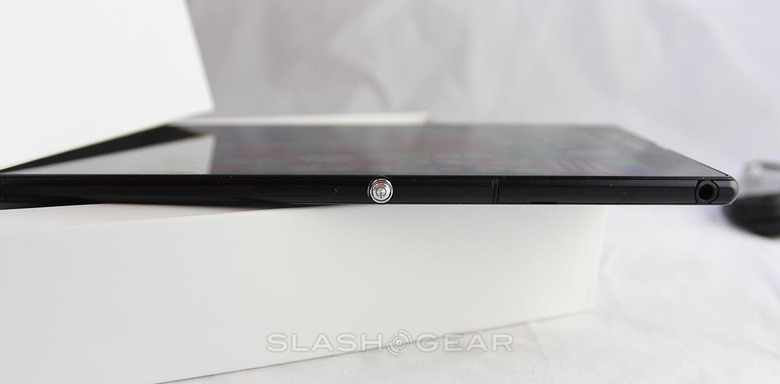 Around the edges you've got a series of flaps made of hard plastic that cover the various ports like microUSB and microSD. These flaps have rubbery innards to keep the whole of the phone sealed off from dust and water. While we don't recommend taking it down for any undersea diving ventures, you can certainly use this smartphone in the rain without worry.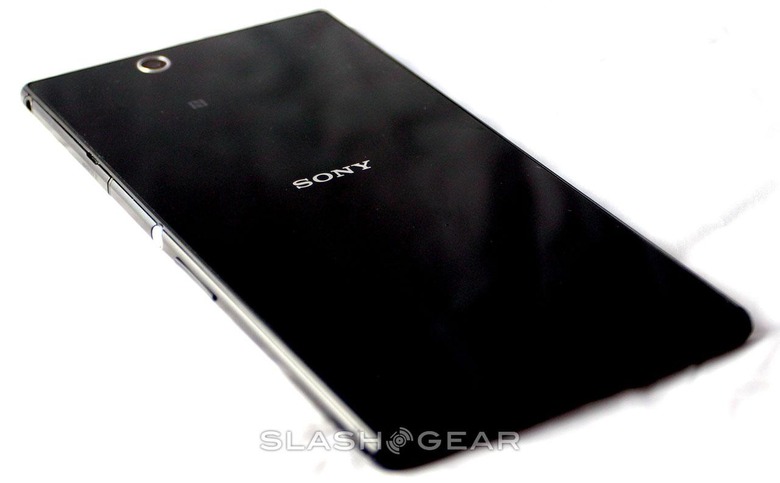 While there is a docking section on the left side of the handset, we've not yet gotten the opportunity to test it with any of Sony's docks. As it stands, the USB port in the upper-right side of the handset works perfectly well for basic charging.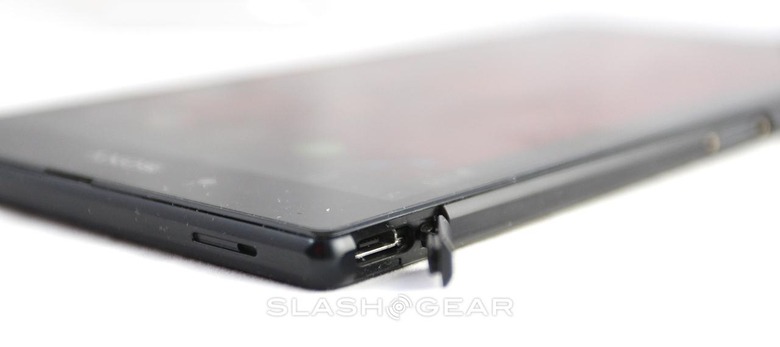 Compared even to the massiveness of the Samsung Galaxy Note III, this the Sony Z Ultra is a monster. The displays on these two devices are comparable, certainly, while the Samsung machine's screen is sharper due to the same amount of pixels being delivered in a smaller area. Color correctness seems excellent on both devices, though when you hold one next to the other in an app like Google Play, you'll find the Sony Z Ultra's display to show colors a bit more washed out.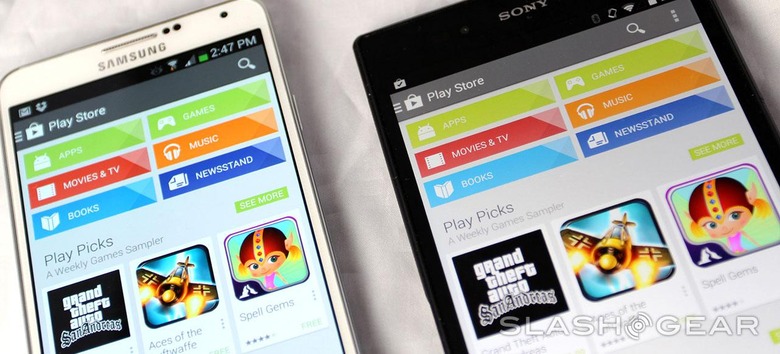 Without the two devices being held immediately next to one another, you'd be hard-pressed to tell the difference in screen quality between the Samsung Galaxy Note III and the Sony Z Ultra Google Play Edition. You'll notice an ever-so-slight difference in sharpness between the displays of the Z Ultra and the LG-made Nexus 5, on the other hand.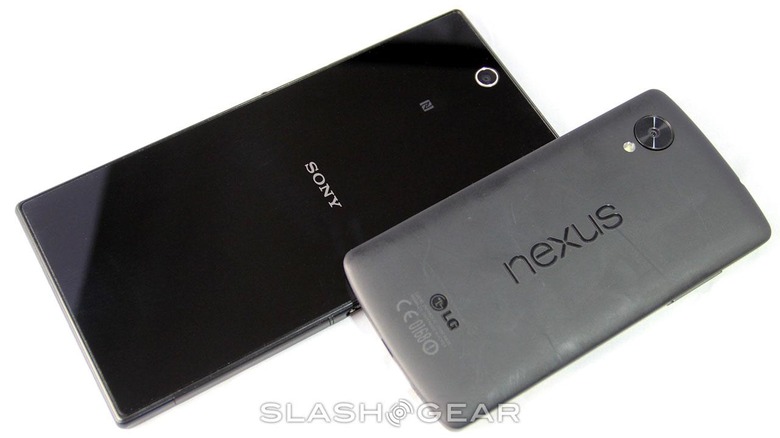 As the same amount of pixels are packed into the 4.95-inch screen as the 6.44-inch panel of the Z Ultra, you'll have just that tiny bit more of a sharp experience. In practice, even this slightly larger difference in sharpness is not going to affect your day-to-day. Now that we're in the 1080p universe, it's going to be difficult to convince our eyes that anything sharper is really, really significant. It already looks as good as we could hope for.
Software
Like the rest of the Google Play Edition collection of devices, Sony's Z Ultra works with (nearly) a vanilla build of Android. Here we've got Android 4.4 KitKat right out of the box, and we've found just ONE Sony-specific software bit. That is the inclusion of an "X-Reality for mobile" toggle that'll enhance your image quality for videos – it's basically like a "auto awesome" for viewing videos of all kinds.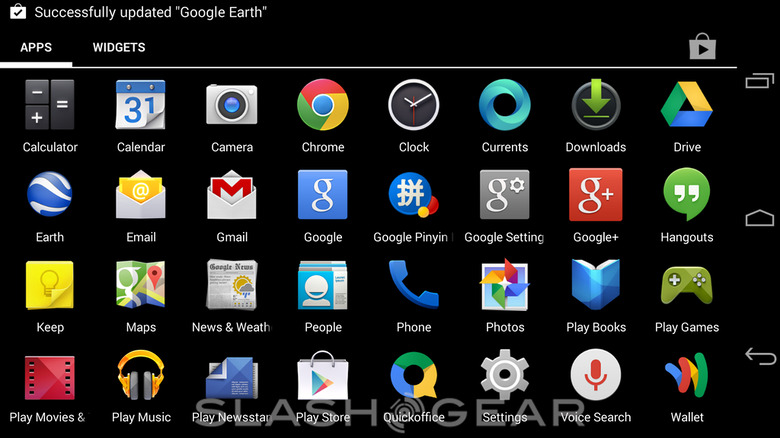 With a quad-core Qualcomm Snapdragon 800 under the hood and 2GB of RAM to roll with, this device is swift to launch apps, run apps, and push through normal UI. There's little you're going to be able to throw at this processor that'll have it slowing even the least bit – this is, after all, one of the very few devices on the market today with the 800 in the first place, and it was designed to handle 1080p displays specifically.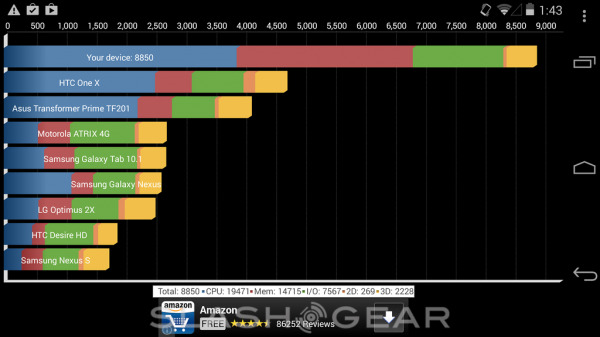 As for benchmarks – we're seeing very similar results to that of the original Xperia X Ultra. Google's software appears to have just a tiny effect on the benchmarking abilities of the phone, but not enough to call it entirely significant. In the end you have one of the most powerful smartphones of the year.
Camera
While you've got an 8-megapixel camera on the back of this device with RS sensor in tow, results have been largely similar to that of the Xperia Z release internationally and with T-Mobile USA. The 2-megapixel camera up front is also well and above fine enough for video chat and selfies galore.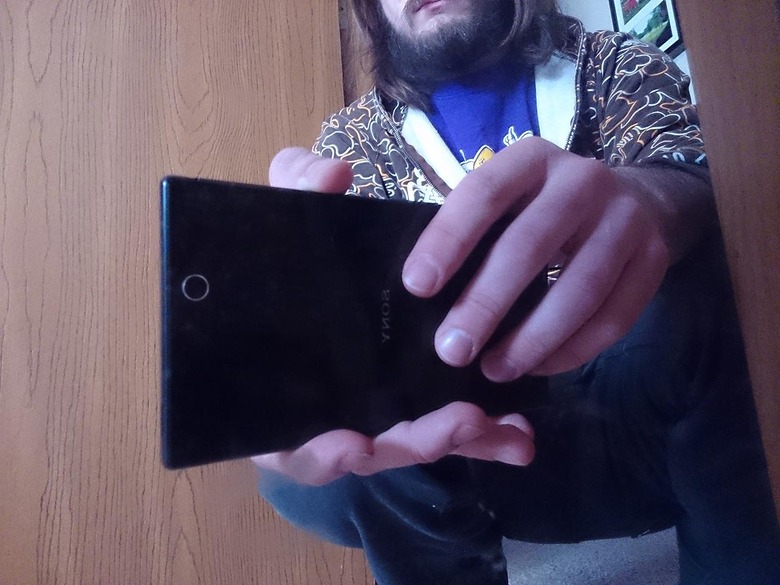 Have a peek at demo photos and video above and below and let us know what you think, and if you'd like additional shots in any odd location or lighting situation. This review is ongoing!
Battery and Phone
Lifespans counted by battery time on the Sony X Ultra are extremely similar to those on the Sony Xperia Z Ultra (surprise!) with not a whole lot different in software dragging either of them down. You'll easily be able to run with a full day's normal use without charging, due in a large part to the Z Ultra's 3000mAh battery under the hood.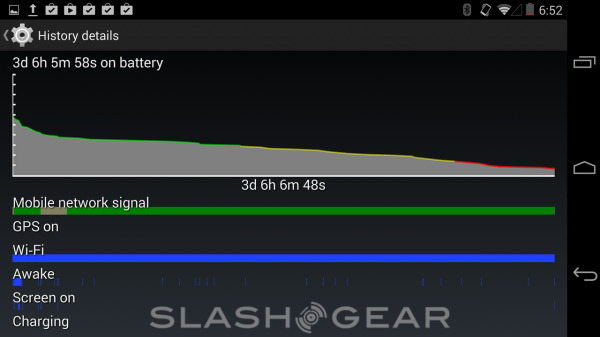 Use the Z Ultra for video streaming using mobile data and you'll be able to get through a full 2-hour movie, but you'll probably want to charge up again after that. In other words, this device would be ideal for a short plane ride for videos or a long plane ride for games. You'll also find that if you leave this device on for an extended period without action, standby nearly flatlines battery drain.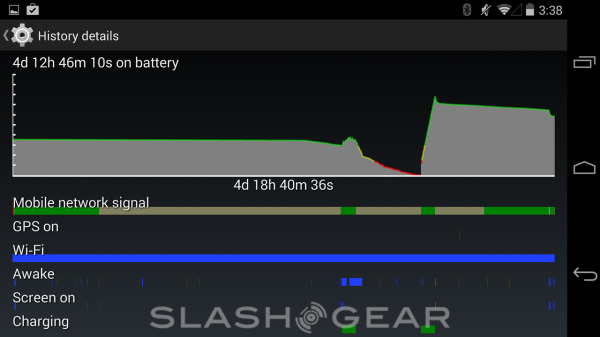 When you use the Z Ultra as a phone, you're going to get some strange looks. While we've been acclimated somewhat to the idea that devices with the ability to be a phone are getting larger, this beast is easily [one of] the most absurdly large we've worked with. Unless you're a massive basketball-player-sized human with hands the size of Kobe, this device will look absolutely crazy upside your head.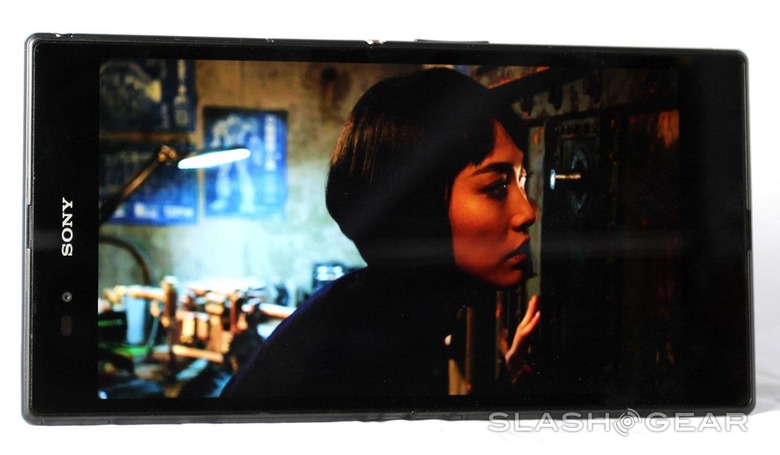 That said, it does sound really great both coming and going. We've had nothing but good sound on calls and nothing but good feedback from people on the other ends of our calls as well. In testing we used both AT&T and T-Mobile USA SIM cards.
Wrap-up
The Sony Z Ultra Google Play Edition carves out a rather unique place in the Google collection of devices. Here you've got an ideal middle-place between smartphone and tablet, edging a lot more in on the tablet side of things. In this device is the vision we had back at the dawn of small, transportable computers. The Z Ultra is not too big to fit in your (admittedly mega-sized) pocket, and it's not too small that you'd not consider it for a do-anything device on the go.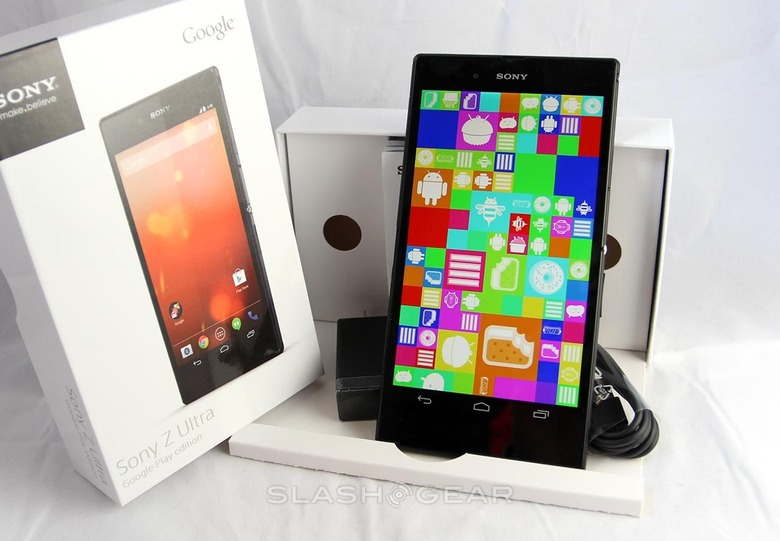 Google did extremely well in selecting this device from Sony's most modern collection of devices. The Z Ultra Google Play Edition effortlessly stands out – not only in a crowd on the street, but amongst Google's collection of devices right this minute as well.