Sony XQD Memory Card Boasts Up To 440MB/s Reads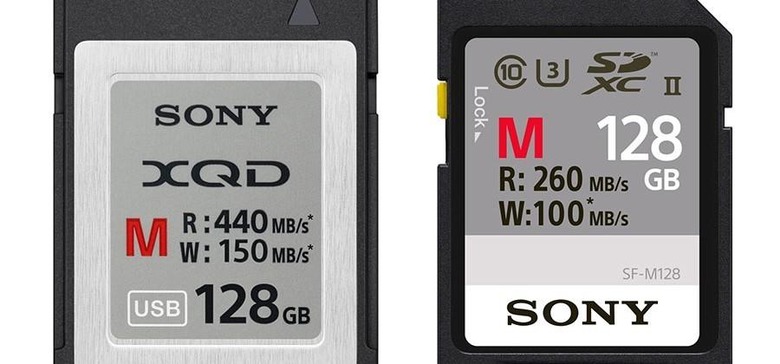 Sony has announced the launch of a pair of new memory cards and a new memory card reader. The new memory cards are aimed at pro level photographers using high-end DSLR cameras who want high capacity and fast read and write speeds. The new memory cards include a XQD offering and a new SD card.
The XQD-M series memory card gives users read speeds of up to 440 MB/s and write speed of up to 150 MB/s. The high speed capability ensure burst shooting with no issues. The fast speeds also means quicker data transfers from the camera to the PC for editing with 64GB of data able to move in about 3 minutes using Sony's new card reader.
The new SD card is the SF-M series and all in the family are UHS-II supported and optimized for high-end photography. This memory card has 260MB/s read and 100MB/s write speeds. Both the new memory cards are dust-proof, X-Ray proof, and magnet proof.
Along with the new memory cards comes what Sony claims to be the first XQD/SD memory card reader. It connects to a computer using USB 3.0 port for fast data transfers to and from the memory card. Pricing and availability for the new products is unannounced at this time.
SOURCE: Sony