Sony Xperia Z5 Premium hands-on with 4K display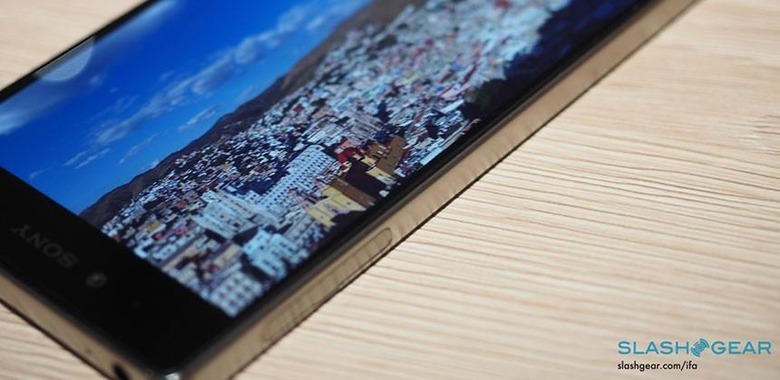 Today we're having a look at the Sony Xperia Z5 Premium with 4K display, deciding whether or not it makes sense to go this far with sharpness on a mobile display. This device has a 5.5-inch display panel, meaning you'll have 806 pixels per inch – far more than is discernible by the human eye. We'll have to try this device out for an extended period of time before we decide whether or not it'll be worth the "Premium" price it'll cost.
Meanwhile the device is very similar to previous Xperia Z devices with glass up front and around back and a metal rim around its edges. There is, indeed, a fingerprint sensor under its power button, and the word "XPERIA" is up inside the edge – otherwise Sony has stuck to its guns as far as design language goes here.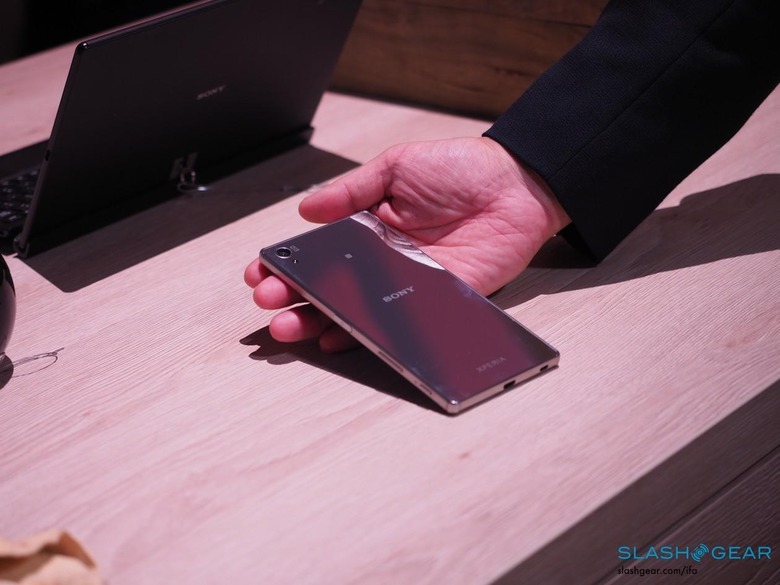 Below you'll see the full specifications of this device, including audio codec abilities and camera power. The camera, processor, and RAM – not to mention every other specification save the display and battery – are the same as the standard Z5.
Sony Xperia Z5 Premium Specs• Display: 5.5" 4K (3840x2160 pixels), IPS LCD display (806 PPI)• OS: Google Android 5.1 (Lollipop)• Camera: 23MP camera with Exmor RS for mobile image sensor, with fast autofocus, 4K video capture and output, 24 mm wide-angle G Lens, 5x clear image, without loss of quality, HDR for photos and videos, ISO12800 Photo / 4000 Video, SteadyShot with Intelligent Active Mode, Superior Auto• Front-Camera: 5MP with Exmor R™ for mobile image sensor, Full HD 1080p for video chat, 25 mm wide-angle lens, SteadyShot with Intelligent, Active Mode, Superior Auto• Audio: DNC, HRA, DSEE-HX, LDAC, Automatic headset compensation, S-Force Front surround, Stereo speakers, ClearAudio+• Processor: Qualcomm Snapdragon 810 octa-core 64 bit processor• RAM: 3GB• Battery: 3430 mAh• Internal Storage: 32GB, microSD card slot up to 200GB (SDXC supported)• Colors: Chrome, Black, Gold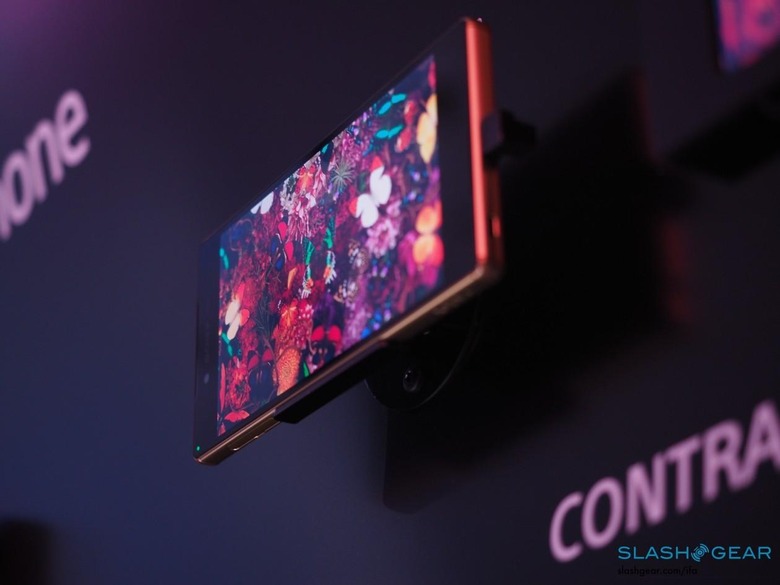 This device comes in Chrome, Black, and Gold – that's also what makes it different from the standard Z5. You'll find that this machine's Premium nature lies solely in its display when compared to the Z5.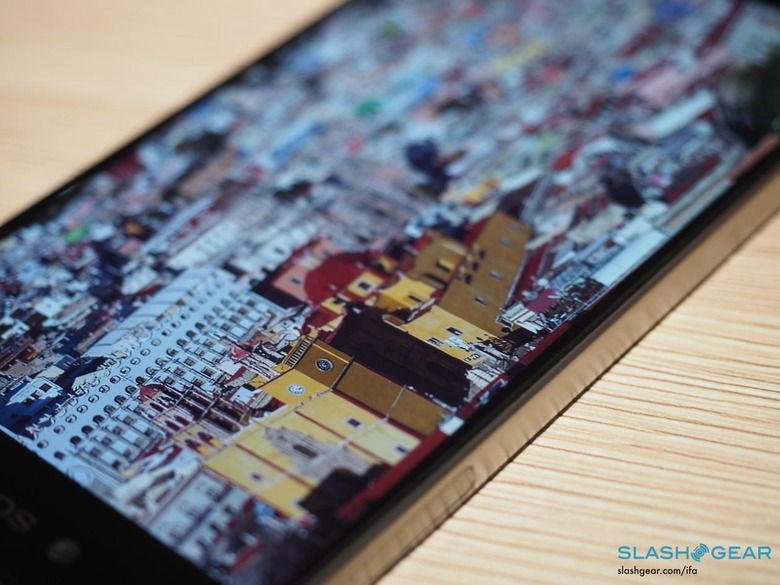 The battery is larger than the Z5, here, at 3430mAh, but with a far more dense display we'll expect the drain on said battery to be quick. Indeed even Sony suggests that the battery life on this device is the same as the Z5 despite its larger size (the Z5's battery is 2900mAh).
We'll see in the near future whether or not Sony ends up bringing this device – and the rest of its Z5 lineup – to the United States.